Developing a Good Dental Routine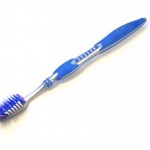 Caring for your teeth and mouth are essential if you want your smile to last a lifetime. There are not many things that come easy or free for any of us in our lifetimes, and maintaining oral health is no exception.
In order to ensure that your mouth and teeth are healthy, it is important to have a plan. Below are ways to develop a good dental routine that will help you achieve and maintain optimal oral health.
 Brush your teeth at least twice a day. Each day millions of bacteria thrive inside your mouth. They create the sticky, white substance on your teeth known as plaque. These bacteria create acids that are responsible for cavities, tooth decay, and gum disease. By brushing your teeth at least twice a day, you are helping to clean your teeth of these damaging bacteria so that they do not wreak havoc on your mouth.
Floss daily. It may surprise you to learn that flossing your teeth is even more important than brushing your teeth. Toothbrush bristles cannot fit in the tight spaces between the teeth where bacteria thrive. It is in these tight spaces where food particles become trapped and bacteria congregate in droves. Flossing cleans out these spaces to prevent serious, and quick forming, damage.
Take care of your toothbrush. Your toothbrush is a tool that you use to clean your mouth. If you are not taking proper care of it, you are simply putting a dirty object in your mouth – and that is not helpful. By rinsing it under fast, running water, allowing it to air dry in an upright position, and replacing it every 3-6 months, you are ensuring that your mouth will be cleaned well.
Visit the dentist regularly. Regular dental visits will help to keep your mouth as healthy as possible. You will receive a thorough cleaning to remove any plaque buildup, and your dentist will be able to examine your mouth for issues that may have developed since your last visit. These regular appointments will allow issues to be caught in their earliest stages so that early intervention may be started. Early intervention is the key to any treatment's success.
Eat a healthy diet. A diet that is high in sugar will wreak havoc on your teeth. Bacteria thrive off of sugar, and the more sugar you introduce into your mouth, the more damage the bacteria will do. Diet drinks may contain artificial sweeteners – but it is important to note that they taste like sugar to bacteria. Bacteria cannot distinguish between real sugar and artificial sweeteners, therefore, they will do just as much damage from your consumption of diet drinks.
By developing a good dental routine, you are setting your mouth up for success. Dr. Wayne G. Suway has been practicing dentistry for over 35 years, and he knows the importance of making your oral health a priority. Call our practice today to schedule an appointment for a thorough cleaning and exam.
Posted on behalf of Dr. Wayne G. Suway
1820 The Exchange SE, #600
Atlanta, GA 30339
Phone: (770) 953-1752
FAX: (770) 953-6470
Mon - Thu: 8:30 AM – 5:30 PM
Closed for lunch: 12:30 PM - 1:30 PM