Porcelain Veneers & Bonding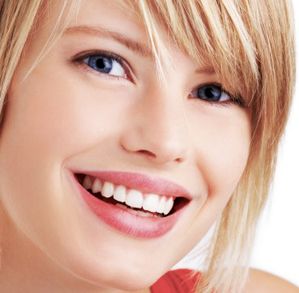 With porcelain dental veneers, you can improve a number of dental imperfections and achieve a more beautiful, winning smile! Porcelain veneers are very strong, custom-made teeth restorations that cover only the front part of your teeth. Designed to look and feel like your natural tooth, a porcelain dental veneer can improve the appearance of chips, gaps, stains, and other issues. Dr. Wayne G. Suway can help you restore confidence in the look of your smile with these very effective cosmetic dental treatment options.
Benefits of Porcelain Veneers
For decades, porcelain veneer procedures have been performed to improve common dental issues and help people feel great about their smiles. Advances in the creation of porcelain veneers and the materials used for them have now made it possible to place them without having to sacrifice too much of the original tooth structure. Porcelain dental veneers can improve a number of conditions, including:
Discolorations
Gaps and Spaces
Chips
Misshapen or crooked teeth
Misalignments
Unevenness between teeth
Teeth that have become worn-down
Porcelain veneers are also extraordinarily durable, and are known to last for decades.
Porcelain Veneers Procedure
Dr. Suway will first perform a thorough oral evaluation, and then talk with you about your treatment options. You are his partner in creating a healthy, beautiful new smile, and he encourages you to ask any questions you may have. The veneer will be custom-molded by our ceramist using a strong porcelain material. It will be shaped and structured to result in the best possible fit and appearance. Then, Dr. Suway will apply the veneer to the tooth with a durable cement. The porcelain dental veneer is color-matched to your surrounding teeth so that a very natural blend is created.
Before the permanent veneer is designed, you will receive a temporary veneer to make sure you are happy with the general look and fit. This will provide even greater assurance that the final result is the best outcome possible!
Why should I choose Dr. Suway for my porcelain dental veneers procedure?
Dr. Wayne Suway has been performing porcelain dental veneer procedures for patients in Cumberland, Marietta, Smyrna and the surrounding communities for more than 30 years. His attention to fine details and the importance he places on accuracy and comfort have helped patients attain veneers that fit comfortably, feel great, and look like their natural teeth. Dr. Suway is committed to providing you with effective treatment options and results that are long-lasting, ultimately giving you a beautiful new smile for years to come!
Dental Bonding
Sometimes dental bonding is used as an alternative to porcelain veneers. Although dental bonding is usually a less expensive option, bonded teeth are not as stain-resistant or as strong as porcelain veneers and the results do not last as long.
How is Dental Bonding done?
A thin coating of bonding material is applied to the surface of the tooth and sculpted to provide a correction that blends in with your other teeth. A high-intensity light hardens the composite material and the surface is polished. Dr. Suway prefers Porcelain Veneers over Dental Bonding due to the durability and lifelike look of Veneers.
Contact Dr. Wayne G. Suway
If you would like more information on porcelain dental veneers, or if you would like to schedule a consultation with Dr. Suway to talk more about this procedure, please contact our Porcelain Veneers & Bonding Dentist today.