Teeth Whitening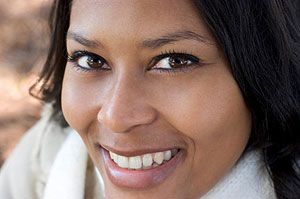 One of the easiest cosmetic dentistry options to enhance your appearance is through a bright, white smile. While stains can often be difficult to remove over time, Wayne G. Suway DDS, MAGD, D.ABDSM is pleased to offer Opalescence® — a highly effective prescription whitening treatment to patients in the Atlanta area. By utilizing the power of prescription whitening gel rather than over-the-counter products, you can achieve more dramatic results in less time!
Both safe and effective, Opalescence® is offered as an in-office or at-home teeth whitening treatment. In fact, it is the first take-home whitening treatment delivered by syringes that has been approved by the American Dental Association (ADA). If you would like to learn more about our teeth whitening system, or would like to set up an appointment, please feel free to contact us today.
In-Office Teeth Whitening
Opalescence® Boost is the advanced teeth whitening treatment that brightens your teeth in an hour or less. The process is both comfortable and easy thanks to the convenient gel-based solution. With ingredients such as potassium nitrate and fluoride, the specially designed formula can even improve your oral health! The in-office version of Opalescence® works through the combination of separate formulas at the time of treatment, which activates their whitening power and offers a higher-strength whitening solution.
At-Home Teeth Whitening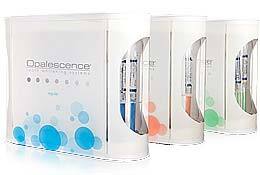 In addition to in-office whitening treatment, Dr. Suway offers advanced at-home whitening treatments. There is a significant difference between the results of prescription whitening trays compared to over-the-counter one-size-fits all trays.
Opalescence® Take Home Whitening Gels are the advanced take-home version of the prescription teeth whitening system. In a matter of days, you can see your smile transformed to the pearly whites you have always wanted. Should you choose this method, Dr. Suway will create customized bleaching trays by making an impression of your teeth. This allows you to receive optimal results in the most comfortable manner. By applying the gel to your specially designed trays and wearing them for as little as 30 minutes everyday, you can achieve your whitest smile yet! Additionally, the gel continues to be active for up to 10 hours at a time!
The most noticeable results will generally be visible after the first week of use, although initial results can typically be seen after the first couple days. Additionally, the whitening formula comes in various strength levels as well as three different flavors: regular, mint, and melon!
Contact Dr. Wayne G. Suway
If you would like to learn more about our teeth whitening options, or would like to schedule an appointment, please contact Teeth Whitening Dentist today!