TMJ Treatment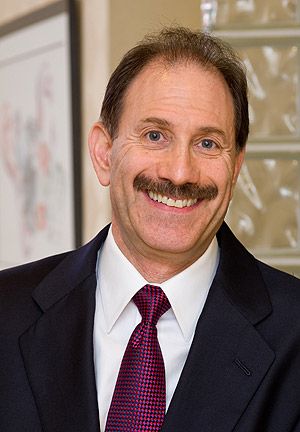 Over 10 million Americans suffer from TMJ disorder. It is a condition that is often able to be treated with advanced dental techniques. Headaches, facial pain, clicking in the jaw, clenching of the teeth and discomfort or numbness in a variety of body areas, are just a few of the symptoms that can be caused by temporomandibular joint disorder, commonly referred to as TMJ disorder or TMD. The temporomandibular joint connects your lower jaw to your skull, allowing movement of the jaw itself. TMJ disorder often occurs when your teeth and jaw are not aligned properly. This can result in a number of symptoms that you may not initially connect to a jaw joint condition.
For people exhibiting symptoms of TMD, Dr. Wayne Suway conducts a thorough examination process to diagnose and ultimately treat the condition. If you live in the Cumberland/Windy Hill, Marietta/East Cobb, Smyrna/Sandy Springs areas or surrounding communities and think you have a TMJ disorder, or if you would like to schedule an appointment with Dr. Suway, please contact us today.
---
Symptoms of TMD
TMJ disorder is often misdiagnosed due to the variety of symptoms that can be experienced. However, there are common symptoms, that when combined, can alert patients they may possibly have a TMJ disorder. The following symptoms are often experienced in patients who have TMD: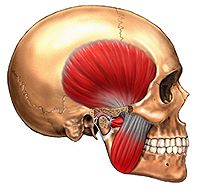 Headaches
Numbness in the fingers and/or arms
Pain in the back, neck or shoulders
Pain in the face or jaw
Popping or clicking sound in the jaw
Clenching teeth
Tinnitus (ringing ears)
Ears that are congested
Patients can have one or several of the symptoms. Each patient's experience can be slightly different due to the variations of TMJ disorder. This condition can worsen if not diagnosed and treated as quickly as possible. Dr. Suway can answer your questions and evaluate you to determine if you may be suffering from TMJ disorder.
---
Treatment Options for TMJ Disorder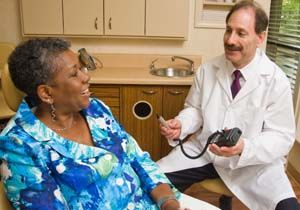 During a TMJ exam, our skilled cosmetic and restorative dentist will evaluate your bite and take x-rays, if necessary. Dr. Suway will also utilize what's called a TMJ Doppler unit, which allows him to listen to the sounds your joints make such as cracking, popping or scratching. These sounds can potentially tell Dr. Suway what the problem is, helping him determine whether your symptoms are being caused by TMJ disorder, as well as the severity of the condition.
If you are diagnosed with TMJ disorder, Dr. Suway can move forward with the appropriate treatment. Since TMJ disorder is typically caused by a misaligned bite, he will often design a treatment plan that aims to stabilize the teeth and jaw alignment with a temporary bite guard. Upon doing so, Dr. Suway can present long-term treatment options. He may recommend one of several different procedures that can best meet your individual needs. Treatments proven successful in other patients suffering from TMJ include reshaping teeth enamel, installing a permanent bite guard and placing porcelain crowns. The exact treatment will depend on your specific needs and the severity of your condition.
Why Choose Dr. Suway for Your TMJ Treatment?
Dr. Suway is a master dentist with extensive training and knowledge in jaw function. In order to treat TMJ disorder properly, he makes sure the muscles, nerves and joints in your face and jaw are all working together for a natural, even bite. In addition to his skills and experience with these procedures, Dr. Suway uses state-of-the-art technology to diagnose and treat your condition and help you reduce the debilitating symptoms of TMJ disorder.
Contact Dr. Wayne Suway
If you would like to learn more about our TMJ disorder treatment options, or you would like to schedule a consultation and evaluation, please contact us today. Our dental practice accepts many different types of insurance plans for your convenience.