Dental Implants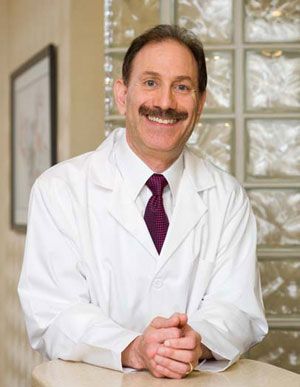 Considered by some patients as a "modern miracle", dental implants can help you replace missing or damaged teeth with permanent results! This procedure is designed to secure a custom dental implant restoration on a surgically-implanted titanium post anchored in the jawbone. In addition to single tooth restorations, dental implants can also be used to support full and partial sets of dentures. With over 35 years of implant dentistry experience, Wayne G. Suway, DDS, MAGD, D.ABDSM is recognized as a Diplomate of the International Congress of Oral Implantology and offers comprehensive implant services ranging from placement to restoration. If you live in the Marietta area and you qualify as a good candidate for this procedure, Dr. Suway can help you restore your beautiful smile with natural-looking results!
Benefits of Dental Implants
Dental implants provide a number of advantages over restorative dentistry alternatives. Some key benefits include:
Permanent replacement for missing and damaged teeth
Improved ability to bite and chew
Improved stability and durability for tooth restorations
Ability to secure one or multiple tooth restorations
No movement or slippage along your gum line
Customizable to look and feel like your natural teeth
No extra maintenance apart from regular brushing and flossing
Candidacy for Dental Implants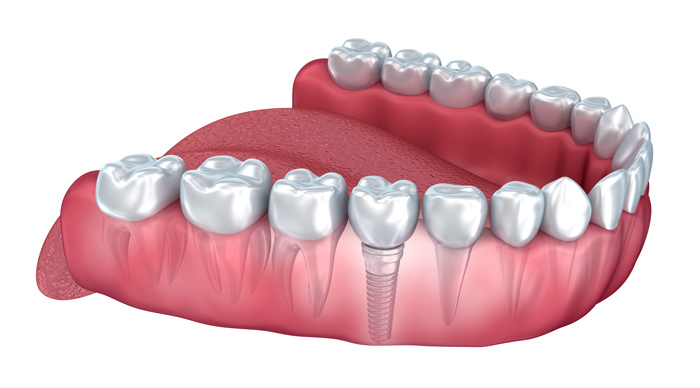 Not every patient with missing or damaged teeth qualifies as a good candidate for dental implants. Ideal candidates for this advanced dental procedure should have:
Adequate jawbone density
Healthy gum tissues
No pre-existing medical conditions
Good overall health
Patients who are pregnant, still developing jawbone density, have certain medical conditions, or are currently taking medications that suppress the immune system are typically not good candidates for dental implants. However, if you have lost bone in your jaw at some point in time, you may still be eligible for dental implants following a bone-grafting procedure to rebuild your jawbone.
During your initial appointment, Dr. Suway will determine whether or not you qualify for implant dentistry. Should you not qualify, several other options are available at our practice, including bridges, crowns, and dentures.
The Dental Implant Procedure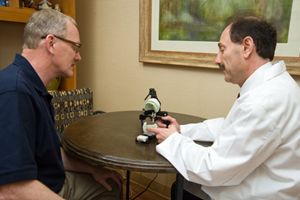 In your initial consultation, Dr. Suway will detail the entire dental implant procedure and answer any questions you may have. He will then determine if you are a good candidate for this technique by assessing your medical history and conducting a full oral examination. Utilizing our state-of-the-art panoramic and digital x-ray technologies, Dr. Suway will be able to photograph your mouth to more precisely examine the depth of bone available in your jaw.
Once he concludes that you are a good candidate for implant dentistry, Dr. Suway will take an impression of your teeth and construct a working model to help you visualize how your smile will look following your procedure. Together, you will review this model and make any recommendations necessary until it appears the way you would like. The final decision is up to you!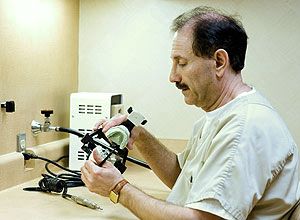 Following your approval of the model, Dr. Suway will begin the procedural process by removing any teeth that are damaged beyond repair. Once your mouth is ready, he will surgically implant the titanium posts into your jawbone, enabling them to fuse with you bone as your mouth heals. During this healing period, you will be able to wear completely functional temporary teeth that match the shape and size of your surrounding teeth while your permanent restorations are milled in a dental lab. In particular cases, Dr. Suway may even be able to place your permanent restorations in the same visit as the posts.
Once your mouth has fully healed, Dr. Suway will attach each permanent restoration to the titanium rods. After each has been secured, your customized dental crowns will permanently look, feel, and function like your natural teeth!
Why Should I Choose Dr. Suway for My Dental Implant Procedure?
Dr. Suway has over 35 years of experience in implant dentistry and offers comprehensive dental care in our office. He has helped hundreds of patients reconstruct their smiles with full mouth rehabilitations and is very aware that each case is unique. For this reason, he will customize a treatment plan for you that will most effectively achieve your goals. With state-of-the-art technology and an advanced skill set, Dr. Suway can give you a beautiful smile with dental implants!
Contact Dr. Wayne G. Suway
For more information about dental implants, or to find out if you are a good candidate for this procedure, please contact our Dental Implants Dentist today to schedule a consultation!
Dr. Suway offers dental implants to patients coming to us from all over the metro Atlanta area including: