Restorative Dentistry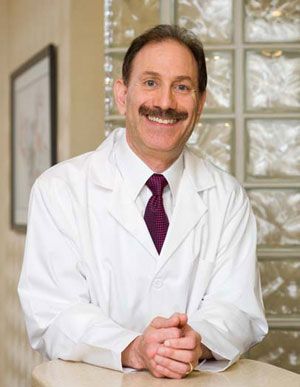 If you have several teeth in need of rehabilitation or restoration, Wayne G. Suway, DDS, MAGD, D.ABDSM has the experience, knowledge, and equipment necessary to tackle even the most complex cases. With careful consideration, Dr. Suway will work with you to create a customized treatment plan. He will make sure to keep you well-informed throughout the process, so you will always know what to expect. Whether your teeth are chipped, stained, missing, or crooked, Dr. Suway will be able to help you completely restore your smile. Using a combination of cosmetic dentistry and restorative techniques, Dr. Suway will have you smiling again in no time!
What Does Restorative Dentistry Involve?
Dental reconstruction may be necessary if you need extensive dental work, or if you suffer from a combination of dental issues. Some examples of the dental techniques and treatments that Dr. Suway may use include:
• Dental Implants
• Porcelain Veneers
• Teeth Whitening
• Dental Crowns & Bridges
• Dentures
• Workers' Comp Payments
To see how dental reconstruction has helped other patients, we encourage you to view some of our before and after photos, as well as read through our patient reviews. If you would like more information about dental reconstruction, please contact us.
The Restoration Process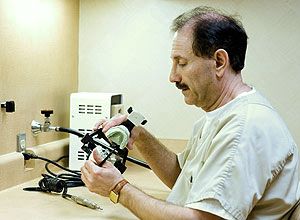 Restoring your smile is something that requires great skill and care. Dr. Suway works closely with all of his patients, making sure they are aware of what is happening throughout the process. Through this individualized care, you can be certain you will receive a customized smile that will help restore your confidence.
Before beginning the process, Dr. Suway must assess the dental issues that are present so he may choose an appropriate course of action. He will conduct a comprehensive dental exam, take digital x-rays, and photograph the affected areas using an intraoral camera.
Depending on which procedures are necessary to complete your smile makeover, Dr. Suway may need to make impressions of your teeth in order to create a model of your mouth. He will use the model to show you the potential end result of his treatment plan, making sure it looks the way you want it to. He will make all necessary adjustments, crafting a smile that is uniquely yours!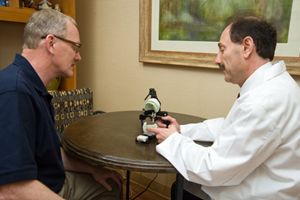 For certain situations, Dr. Suway is able to reconstruct your smile within one visit. However, for more extensive cases it may take several visits before the final result is achieved. If possible, Dr. Suway will be able to provide you with a temporary set of restorations so that you may try your new smile and see if you like it. Once you have confirmed you are happy with the results, he will be able to create permanent dental restorations.
No matter the case, Dr. Suway is dedicated to making sure you are happy with your results. For this reason, he will stay in communication with you during every step of the restoration process. The end result is a customized smile that is achieved with your input!
Why Dr. Suway is the Right Choice for Restorative Dentistry
Even some of the most difficult dental issues can be handled within our office, so most patients will not need to be referred to another location for dental reconstruction procedures. Dr. Wayne G. Suway has been awarded a Mastership of Dentistry by the Academy of General Dentistry – a distinction held by less than 2,500 dentists nationwide. He has a wealth of knowledge and experience with techniques necessary for a full mouth rehabilitation, including porcelain veneers, dental implants, crowns, and bridges, among many others.
Contact Dr. Wayne G. Suway
To learn more about how a smile makeover can benefit you, please contact Restorative Dentistry Practice today to schedule a consultation with Dr. Wayne G. Suway.