What Qualifies as a Dental Concern?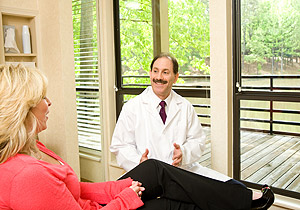 We have all had instances where we have thought about making a doctor's appointment, but we put it off and eventually our concern went away on its own. Many people have done the same thing when the concern has been about an oral health issue. In many cases, the trouble is temporary, and because it goes away on its own, it is easy second guess whether or not you need to visit the dentist the next time an issue arises. So what qualifies as a true dental concern that needs to be brought to your dentist's attention?
Emergency dental situations are easy. Any type of injury to the mouth that causes a tooth to be knocked out, forced out of their natural position and/or loosened, or that has resulted in a cracked, chipped, or fractured tooth are considered dental emergencies. These dental concerns need to be addressed as soon as possible, and all of these are easily qualified as a dental concern.
However, what about the non-emergency concerns? To put it frankly – any type of a concern to you is a concern to your dentist. While you may feel silly or embarrassed by your concern, there is no need to feel that way. Your dentist would always rather you err on the side of caution than wait too long. Here is a list of qualifiers for dental concerns:
Any type of tooth pain
Extreme sensitivity to hot or cold temperatures
A cracked or chipped tooth
A dark spot on a tooth
A permanent tooth that has become loose or wiggles
Swollen, tender gums
Bleeding gums
Any type of sore, bump, or spot that is located on the roof of the mouth, the gums, the tongue, or the cheeks
Extreme dry mouth
Bad breath
Jaw pain or lack of movement in the jaw
Doctor Wayne G. Suway, DDS, MAGD, has over 30 years of dentistry experience, and he will tell you that it is always better to be overly cautious when it comes to your dental health than to let things slide. No dental concern of yours will be treated lightly. Dr. Suway and his entire staff genuinely care about our patients, and we look forward to serving you.
Posted on behalf of Dr. Wayne G. Suway
1820 The Exchange SE, #600
Atlanta, GA 30339
Phone: (770) 953-1752
FAX: (770) 953-6470
Mon - Thu: 8:30 AM – 5:30 PM
Closed for lunch: 12:30 PM - 1:30 PM