Vitamins and Your Oral Health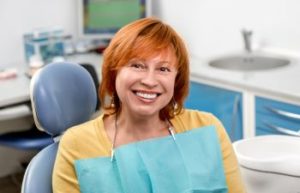 It is no surprise that the typical American diet is lacking in ideal nutrients. The majority of Americans settle for fast food and fast paced lives that leave little time for healthy choices. One way to supplement a less than stellar diet is by adding daily supplements in the form of vitamins. Of course, it is always important to speak with your primary care physician to ensure that supplements do not interfere with any medications or that they do not pose any negative side effects to your personal health.
Vitamins known for promoting oral health:
Calcium – The teeth and the jaw bone are primarily made out of calcium. Any type of calcium deficiency can lead to bone deterioration and tooth loss. By increasing your consumption of dairy products and adding a calcium supplement to your daily routine, you can promote strong teeth and mouth.
Vitamin A – Gum health is directly impacted by the body's absorption of vitamin A. A mucous membrane surrounds and protects the gum tissues. Vitamin A not only helps keep the gums healthy, but it also promotes healing when gum damage or infection occurs.
Vitamin B – The entire B-family of vitamins are important to the overall health of the mouth. B vitamins are easily absorbed in a diet that is rich in meat and fish. Those who follow a vegetarian diet or who do not consume much meat should speak to their physician regarding a vitamin B supplement. Tooth sensitivity, receding gums, and regular tooth aches are often the direct result of a Vitamin B deficiency.
Vitamin C – Vitamin C is well known for its immune supporting properties. Vitamin C helps the entire body, including the mouth, to fight off infections and to shorten the length of time that bodily systems are ill.
Vitamin D – When the body has a deficiency in Vitamin D, many different systems of the body are negatively affected. Vitamin D helps the body absorb calcium; therefore, if the body is low in D vitamins, the body is inhibited from absorbing the necessary amount of calcium. Symptoms of Vitamin D deficiency include dry mouth, a metallic taste, a burning sensation in the mouth, and chronic fatigue.
The human body needs a sufficient supply of vitamins to remain healthy and to function properly. The body is a huge, complex machine that is dependent upon all systems being healthy. If your body is lacking in calcium, vitamins A, B, C, or D, learn how adding supplements can promote optimal oral health.
Posted on behalf of Dr. Wayne G. Suway
1820 The Exchange SE, #600
Atlanta, GA 30339
Phone: (770) 953-1752
FAX: (770) 953-6470
Mon - Thu: 8:30 AM – 5:30 PM
Closed for lunch: 12:30 PM - 1:30 PM