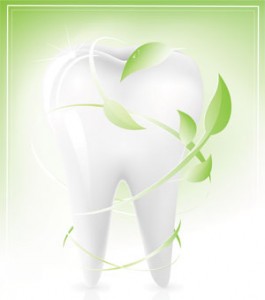 Dentin hypersensitivity is commonly known as Tooth Sensitivity, and is a common complaint of many dental patients. Hot and cold beverages and foods can cause sharp, shooting pains to zap the tooth that is affected by sensitivity. Many people have tooth sensitivity that comes and goes over time, however any time a patient experiences tooth sensitivity it should be reported to the dentist. Tooth sensitivity can be a cause of damage to the tooth or exposed tooth roots, and a dentist can offer treatment options and preventative measures for sensitive teeth. Wayne G. Suway, DDS, MAGD is dedicated to offering the highest quality dental care to his patients in the Atlanta, Vinings, and Marietta area, and he understands that tooth sensitivity can be a major concern for patients.
Tooth sensitivity is typically caused by receding gums or exposed dentin of the tooth. Receding gums expose the roots of the tooth that are highly sensitive to any type of substance that contacts them. Overzealous brushing can cause the gums to recede and draw back from the tooth enamel. Abrasive toothpaste can also cause abrasion of the tooth's enamel surface and expose the dentin layer of the tooth. The dentin layer covers the roots of the tooth for protection, but it is also made up of tiny holes. When the dentin layer is exposed, hot and cold substances pass through the tiny holes and contact the sensitive roots.
Wayne G. Suway, DDS, MAGD knows that sensitive teeth can be painful to brush and floss because of pain and discomfort. He also knows that poor oral hygiene can lead to tooth decay and gum disease. Finding treatment for tooth sensitivity is important so that the health of the tooth and entire mouth does not suffer. Contact Wayne G. Suway, DDS, MAGD today if you have tooth sensitivity, any oral health issue, or if you are looking for a dentist who is dedicated to his patients.
Posted on behalf of Dr. Wayne G. Suway
1820 The Exchange SE, #600
Atlanta, GA 30339
Phone: (770) 953-1752
FAX: (770) 953-6470
Mon - Thu: 8:30 AM – 5:30 PM
Closed for lunch: 12:30 PM - 1:30 PM