The Remarkable Benefits of Teeth Whitening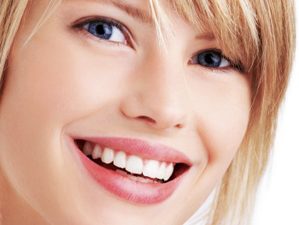 According to a national survey by the American Academy of Cosmetic Dentistry, 96% of adults believe an attractive smile makes a person more appealing to the opposite gender, and 74% of adults feel an unattractive smile can hurt a person's chances for career success. Thanks to modern cosmetic dentistry, there are a variety of ways to make your smile more attractive. For those that are tight on time and money, professional teeth whitening can be the best option!
There's good reason that teeth whitening continues to top the list of the most sought-after cosmetic dental treatments in the United States. While not permanent, professional teeth whitening can erase unsightly dental stains and lighten your smile by several shades without a large sacrifice to your schedule, comfort or wallet.
Very few patients escape stains, yellowing or dullness within their smile over time. While teeth are naturally white, they can become discolored due to dark-colored foods and drinks, smoking, certain medications and even the natural aging process. Teeth whitening is the answer to reversing dull teeth and helping you attain a bright smile you are proud of.
Whiten Your Teeth and Improve More Than Your Appearance
You may be surprised to learn the vast benefits of a whiter smile. Through professional teeth whitening from your dentist, it's possible to achieve the following:
Younger Appearance
Did you know that whiter teeth can take years off your appearance? Teeth whitening helps others focus on your youthful bright smile instead of your surrounding wrinkles. It is also much less costly than plastic surgery!
Career Success
Those who have attractive white teeth are more likely to get a promotion at work or experience success in their career. This is especially true if your line of work requires you to be in the public eye or make sales in person.
Social Confidence
If you feel good about the appearance of your teeth, you can also feel confident in talking and interacting with others. Your improved social confidence can impact your relationships in remarkably positive ways.
Improved Mood
If you like the look of your smile, you are certainly inclined to smile more. Since the act of smiling triggers neural messaging that relieves stress and improves happiness, your teeth whitening treatment can also improve your mental and emotional health!
Schedule Your Teeth Whitening With Dr. Wayne Suway!
Are you ready to discover the benefits of professional teeth whitening for yourself? Call our office today to learn about our in-office and take-home teeth whitening options using Opalescence®. The teeth whitening treatments offered by Dr. Suway are prescription-strength and can far exceed the results achieved with over-the-counter whitening techniques. Best of all, you can achieve a bright, white smile in only a matter of days!
Posted on behalf of Dr. Wayne G. Suway
1820 The Exchange SE, #600
Atlanta, GA 30339
Phone: (770) 953-1752
FAX: (770) 953-6470
Mon - Thu: 8:30 AM – 5:30 PM
Closed for lunch: 12:30 PM - 1:30 PM