The Best Bread for a Healthy Smile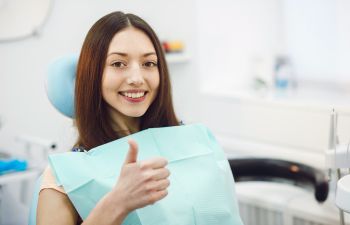 When considering foods that are bad for your teeth, you probably don't think about bread. In general, bread is not typically regarded as a negative choice for your dental health. However, you are probably aware that not all breads are created equal. White bread is not as healthy for your body, and it can also be detrimental to your smile. In fact, some dentists compare eating white bread to eating sticky candy when considering its impact oral health risks.
Why Your Teeth Don't Like White Bread
Over the past decades, we've gained a better understanding of which breads offer the most nutritional value. Compared to bread made with whole wheat or grains, simple white bread is very high in sugars and simple carbohydrates. While this is certainly not ideal for your waistline, white bread is also not the best choice for your teeth.
Have you noticed that when you eat a sandwich with soft white bread, it tends to leave behind a slight "paste-like" texture. This is due to the high starch content in white bread, which unfortunately turns into sugar when it comes in contact with your saliva. A coating of sugar on your pearly whites creates a breeding ground for bacteria and cavities. In fact, the reaction is quite similar to what happens when you eat chewy or sticky candy!
Tooth Friendly Breads
Don't worry; you don't have to give up eating bread to keep a healthy mouth. However, try to choose whole wheat or oat bread instead of white. You'll be giving your body protein, vitamin and fiber, which will keep you feeling fuller and more energetic. These breads are lower in sugar and won't stick to your teeth and gums like white bread, which means your smile will be happier too.
For more tips on eating for a healthy smile, please contact Dr. Wayne Suway. There are some surprising foods that could be doing more harm than good when it comes to your oral health.
Posted on behalf of Dr. Wayne G. Suway
1820 The Exchange SE, #600
Atlanta, GA 30339
Phone: (770) 953-1752
FAX: (770) 953-6470
Mon - Thu: 8:30 AM – 5:30 PM
Closed for lunch: 12:30 PM - 1:30 PM