Teeth-Friendly Snacks for Back-to-School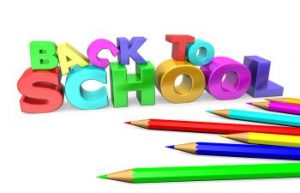 It's time to say goodbye to lazy summer mornings and beach vacations. Back-to-school season is upon us and parents must start planning ahead for a more structured routine. As you work hard to ensure your child has the perfect outfit and proper school supplies for a positive back-to-school experience, don't forget about what their smile may need for ideal health through the year. It is important to take steps to protect the health of your child's teeth and gums, which may include scheduling that routine dental checkup before school starts and making sure they have a good supply of dental hygiene supplies to use during their rushed morning routine. One of the biggest ways you can promote better dental health in your child during the school year, however, is to send "teeth-friendly" snacks in their backpack.
When it comes to snacks for your kids, there are many options to choose from. Be careful, as many of the choices can wreak havoc on their teeth. The foods your child eats during the mid-morning hours could linger on their teeth and gums for several hours – so choose wisely. In general, low-fat dairy foods, fruits, vegetables, whole grains and healthy protein sources such as seeds, nuts, legumes and lean meats are all great choices that support strong oral health.
Colgate lists the following as ideal snacks that supply the vitamins, minerals and other nutrients that young mouths need for optimal health and desirable flavor:
Low-fat yogurt with berries.
Sliced, fresh watermelon.
Crunchy veggies with dip.
Celery sticks spread with cream cheese and sunflower seeds.
Cheddar cheese and apples.
Unsalted almonds and coconut flakes.
Hummus with toasted whole grain pita triangles.
Did you know that toothaches are one of the primary reasons why kids either don't perform well in school or miss school altogether? Put forth the extra effort this school year to do your part in promoting good dental health for your child. For more healthy snack ideas or to schedule your child's routine dental cleaning, please call Dr. Wayne Suway in Marietta.
Posted on behalf of Dr. Wayne G. Suway
1820 The Exchange SE, #600
Atlanta, GA 30339
Phone: (770) 953-1752
FAX: (770) 953-6470
Mon - Thu: 8:30 AM – 5:30 PM
Closed for lunch: 12:30 PM - 1:30 PM