Replacing Amalgam Fillings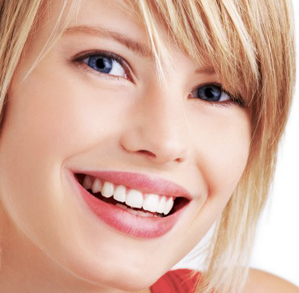 Metal fillings have been around for a very long time as the best method of filling a cavity within a tooth. However, these amalgam (metal) fillings can detract from the appearance of a person's smile. They can be unsightly, especially in front teeth, but they can also change color and become more obvious over time – even in the very back molars. Metal fillings are also known for developing decay beneath the filling as metal expands and contracts with temperature fluctuations. There is also a recent concern that the mercury contained in amalgam fillings can have a negative impact on a person's health. Because of both the unattractiveness and the worry of toxins, many people are replacing their amalgam fillings with white fillings.
Wayne G. Suway, DDS, MAGD has been a dentist for over 30 years, and he has seen the amazing advancements in dental technology and cosmetic dentistry. Dr. Suway is happy to offer replacement of amalgam fillings with white fillings for all of those who are good candidates and who wish to improve the aesthetics of their smile.
White fillings are made of a composite resin that can be shaded to match the natural color of your teeth; they can also be matched to teeth that have been whitened. Your dream smile can be achieved with the skill, knowledge, and expertise that Dr. Wayne Suway offers to all of his patients. With over 30 years of experience in cosmetic dentistry treatments, he works closely with each patient to create a fully customized plan to achieve his or her perfect smile.
If you are interested in replacing your amalgam fillings with white fillings, or you are simply looking for the most qualified and caring dentist in the Vinings area, look no further than Wayne G. Suway, DDS, MAGD. To begin the process of achieving your perfect smile, contact our cosmetic dentistry practice today to schedule an appointment with Dr. Wayne Suway.
Posted on behalf of Dr. Wayne G. Suway
1820 The Exchange SE, #600
Atlanta, GA 30339
Phone: (770) 953-1752
FAX: (770) 953-6470
Mon - Thu: 8:30 AM – 5:30 PM
Closed for lunch: 12:30 PM - 1:30 PM