Is Gum Disease Linked to Alzheimer's?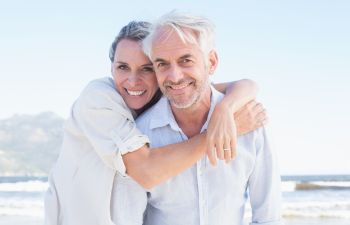 Alzheimer's disease and gum disease are two very common conditions in our population. Alzheimer's has been recognized as the sixth leading cause of death in the United States, and according to the CDC, nearly 70 % of adults 65 years and older have periodontal disease. Are these two diseases related? The latest research studies are showing a greater confirmation on the possible connection between gum disease and Alzheimer's. What does an oral health disease have to do with the brain? Here's a closer look at what the most recent studies have discovered.
Imbalance of Gum Bacteria and the Biomarker of Alzheimer's Disease
Alzheimer's is a devastating disease that impacts memory. While scientists and physicians are still learning about Alzheimer's, we do know that the presence of amyloid beta in cerebrospinal fluid is a key biomarker for this disease. According to the most recent research from NYU College of Dentistry and Weill Cornell Medicine, it was determined that older adults with more harmful than healthy bacteria in their gums are more likely to have evidence for amyloid beta. Since we know that gum disease is marked by chronic and systemic inflammation and pockets of gum tissue that harbor "bad" bacteria, this study supports the emerging evidence that there is indeed a potential link between gum disease and Alzheimer's.
Does having gum disease automatically mean you'll get Alzheimer's?  Absolutely not. Not only is more research needed to fully support conclusive findings about the connection between these two diseases, patients also have a much lower risk when they detect and reverse early stages of gum disease.
Protecting Yourself
Brushing and flossing each day is the number one way to reduce the amount of bad bacteria that lingers in your mouth. Not only can tackling this imbalance lower your chances for tooth decay and bad breath, but it may also be decreasing your risk for Alzheimer's! The next time you are tempted to rush through your tooth-brushing session or skip your nightly flossing, consider the importance of protecting your smile, your body and your memory.
At the office of Dr. Wayne Suway, we help patients recognize the undeniable link between dental health and overall health. When it comes to gum disease, we offer a full range of services to detect and treat gum disease before it causes serious consequences within the body. Alzheimer's is just one of the many health conditions that has been linked to untreated gum disease. To learn more about periodontal treatment in Marietta, please contact Dr. Wayne Suway.
Posted on behalf of Dr. Wayne G. Suway
1820 The Exchange SE, #600
Atlanta, GA 30339
Phone: (770) 953-1752
FAX: (770) 953-6470
Mon - Thu: 8:30 AM – 5:30 PM
Closed for lunch: 12:30 PM - 1:30 PM