Implant Dentistry: What to Expect When Replacing a Single Tooth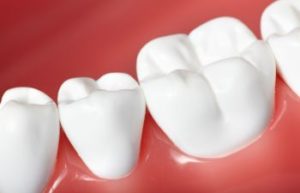 Dental implants rank at the top of the list in restorative dentistry. A highlighted benefit of dental implants is that they can be used to replace just one missing tooth, or a full arch of missing teeth. For patients that need a dental implant for single tooth replacement, the process is straightforward and the results are permanent. That's right; you can replace your broken, decayed or lost tooth with a long-term solution that looks and feels just like your natural tooth. Your dental implant won't need special maintenance, and you could use it to eat the foods you've always enjoyed.
Many patients who are considering a dental implant want to know more about what they can expect. Implant dentistry is a notable investment, and the process involves multiple steps. So knowing what to expect can greatly reduce your anxiety and help you feel confident in your restorative dentistry expense.
Meet With Us
The first step is easy. You'll come in for a thorough consultation with Dr. Wayne Suway, one of the most talented implant dentists in the area. At this visit, we will determine if you are a candidate for dental implants. We will also review your treatment plan with you in detail. If you have a tooth that needs to be extracted, we can determine if the extraction can take place at the same time your implant is placed or if it needs to be scheduled beforehand.
Dental Implant Surgery
The next step is to have your dental implants surgery. This is the procedure in which we will insert a titanium post into your jawbone. Don't worry; with the use of modern anesthetics and sedation dentistry, your discomfort will be minimized.
Time to Heal
This is a critical step of the process. Over the next six weeks, your implant will naturally fuse to your jawbone – a process called osseointegration. You'll want to do everything you can to foster proper healing, which may include getting plenty of nutrients in your diet, sleeping well and following specific post-operative instructions from Dr. Suway. DO NOT smoke during this time of healing, as this is a habit that can sabotage the success of your implant. If the implant doesn't heal, the entire process is halted and a prosthetic tooth cannot be secured on top.
Placing Your Implant Restoration
Once your implant has reached optimal healing, it is time to visit us for your final stage of the process. During this appointment, a full custom crown will be secured to the abutment piece of your implant. This tooth will match the color of your surrounding teeth and provide durable function for years to come.
Have more questions about single-tooth replacement with dental implants entails? Call the office of Dr. Wayne Suway in Marietta. We know that implant dentistry can seem like a lengthy process, but we promise the results are well worth it. Implants are considered the gold standard solution for replacing teeth – and for good reason!
Posted on behalf of Dr. Wayne G. Suway
1820 The Exchange SE, #600
Atlanta, GA 30339
Phone: (770) 953-1752
FAX: (770) 953-6470
Mon - Thu: 8:30 AM – 5:30 PM
Closed for lunch: 12:30 PM - 1:30 PM