How a Dentist Can Help Your Heart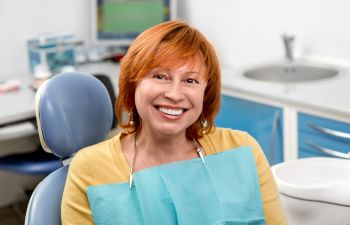 When it comes to getting professional care for your teeth, everyone knows that a dentist is the place to go. What you may not know, however, is that by keeping your mouth healthy, your dentist is also protecting the health of your body – including your heart.
The Oral-Systemic Connection
The mouth is the gateway to the body. Not only do we use our mouths to consume foods, drinks and medication, but our oral health is intricately linked to our overall health in ways we cannot see. This is known as the oral-systemic connection. One of the most important and strongest mouth-body connections is between your heart and your mouth.
Gum Disease and Heart Disease
Multiple research studies have proven a link between heart disease and the health of your gums. According to a 2016 study by the Karolinska University Hospital in Sweden, having periodontal disease can increase your risk of a first heart attack by 28%! Heart disease remains the leading killer of both men and women in the United States. If caring for your gums can help prevent this serious heart condition, it's an easy step worth doing.
Oral Inflammation and Heart Health
Inflammation is the linking culprit between the mouth and cardiovascular system. When the gums are diseased, there is most definitely some level of inflammation. One theory suggests that the bacteria and plaque found in the gums of someone with periodontal disease can enter the blood stream and attach to fatty plaques in the coronary arteries. Over time, the restriction of nutrients, oxygen and blood flow to the heart will lead to greater risk of heart attack.
Preventing Heart Attacks with Routine Dental Visits
Your routine dental visits twice a year do far more than keep your smile clean and pretty. During these appointments, we carefully evaluate the health of your gums. If gum disease is present, we can treat it early and conservatively before it causes threats to your heart. Call Dr. Wayne Suway today to schedule your dental checkup and protect your heart.
Posted on behalf of Dr. Wayne G. Suway
1820 The Exchange SE, #600
Atlanta, GA 30339
Phone: (770) 953-1752
FAX: (770) 953-6470
Mon - Thu: 8:30 AM – 5:30 PM
Closed for lunch: 12:30 PM - 1:30 PM