How a Dental Laser Can Reverse Your Gum Disease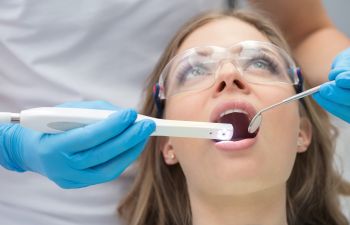 Gum disease is one of the most serious oral health conditions. It is an infection within the gums that can lead to tooth loss if it goes untreated. While its early stage of gingivitis can typically be reversed with better brushing and flossing habits, the more advanced stages of periodontal disease may require more aggressive treatment from a dental professional. However, if you have a dentist that offers gum disease therapy using laser dentistry, you can take advantage of a more comfortable yet highly effective solution that doesn't involve gum surgery.
How Laser Technology Treats Gum Disease
Lasers have revolutionized many industries across the globe, including dentistry. There are specific laser systems that are designed to address the delicate tissues inside the mouth. When it comes to gum disease, laser therapy can access and remove inflamed gum tissue around the tooth's root as well as clean out stubborn plaque and tartar beneath the gum line. A different tool can be used to smooth out rough spots along the tooth so that bacteria won't be able to adhere as easily in the future. This procedure is minimally-invasive and halts the progression of the serious gum infection known as gum disease.
Benefits of Laser Dentistry
There are several valued advantages of finding a dentist who uses lasers to treat diseased gum tissue. Compared to a surgical gum flap procedure to treat advanced gum disease, laser gum therapy offers the following primary benefits:
Quicker recovery and healing
No need for general anesthetic
More precise and accurate treatment
Less bleeding, pain and swelling
Contact a Marietta Dentist Who Offers Laser Therapy
Do you have periodontal disease that is not getting better with better cleaning or scaling and root planing procedures? Call Dr. Wayne Suway. We can explain the benefits and risks of using dental lasers to treat your gum disease.
Posted on behalf of Dr. Wayne G. Suway
1820 The Exchange SE, #600
Atlanta, GA 30339
Phone: (770) 953-1752
FAX: (770) 953-6470
Mon - Thu: 8:30 AM – 5:30 PM
Closed for lunch: 12:30 PM - 1:30 PM