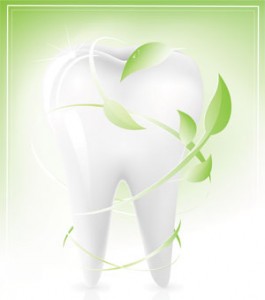 Tender gums in the mouth can mean more than you just need to floss more often. Tender gums are often one of the tell tale signs of gingivitis. Gingivitis is the first stage of gum disease, a condition that can cause many different medical problems. Gingivitis forms from bacteria and plaque build up on the gum lines and begin to eat away at the soft tissues inside the mouth. If gum disease is not treated in its early stage, it can eventually lead to tooth decay, tooth loss, and overall health issues. Dr. Wayne Suway understands the importance of a healthy mouth, and he wants to promote a healthy lifestyle in his patients.
Tender or bleeding gums, a receding gum line, chronic bad breath, and loose or separating teeth are often signs of gum disease. Many people take these signs for granted and just assume that their mouths are extra sensitive. Well, in fact, they are. Mouths are extremely sensitive to plaque build up that develops between the teeth. Brushing alone can not remove the plaque that forms between the teeth, which is why flossing and regular dentist appointments are so important. Dr. Suway is here to help all of his patients learn to floss correctly so that they can prevent, or correct, gum disease in its early stage.
If you are experiencing any of the signs or symptoms of gum disease, call the office of Dr. Wayne Suway to make an appointment. Gum disease can be turned around with proper treatment and care with early detection. If your gum disease is past the point of correction, Dr. Suway is experienced and well respected for his treatment of gum disease. Your smile is meant to last a lifetime. By patterning with Dr. Suway, you can make it happen.
Posted on behalf of Dr. Wayne G. Suway
1820 The Exchange SE, #600
Atlanta, GA 30339
Phone: (770) 953-1752
FAX: (770) 953-6470
Mon - Thu: 8:30 AM – 5:30 PM
Closed for lunch: 12:30 PM - 1:30 PM