Does Your Mouth Injury Need an Emergency Dentist?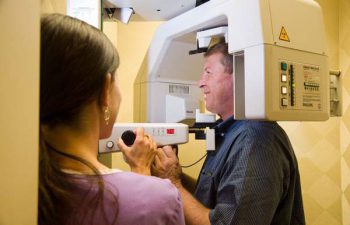 Regardless of your age or intentions, accidents do happen. When they involve your mouth, it can be especially frightening. We only get one set of teeth to last a lifetime, so if your smile was damaged during a mouth-related accident, you may need an emergency dentist. Not all oral traumas demand urgent treatment, but it is best to let a dentist make that decision. Whether your child suffered a bad fall on the playground or you bit down on something too hard during lunch, Dr. Wayne Suway is here to treat your unpredicted and accidental dental concerns.
Can you address your mouth injury with a "watch and wait" philosophy, or should you visit your emergency dentist right away? We always like for you to call us at the office of Dr. Wayne Suway if you are unsure about whether your dental concern is a dental emergency. However, the following factors typically indicate the need for more urgent dental care:
Severe Pain: Intense pain either immediately or shortly after an injury can often be a warning sign that internal damage was done even if you don't see significant fractures on the outside. Dental x-rays will determine if there are conditions such as root fractures, abscesses or damage to nearby teeth.
Visible Damage: If your tooth is loose, broken, discolored or knocked-out completely, then your dentist needs to know promptly. You may be surprised at the success of re-implanting your lost tooth back into its socket if it is done in a timely and proper manner.
Uncontrolled Bleeding: If you ever have bleeding that cannot be stopped or controlled inside your mouth, you should always seek emergency care.
If you find that you don't need immediate dental treatment for your mouth injury, you should still keep a close eye on the area of damage or concern. In fact, we want patients to let us know of any type of mouth-related accident that may have occurred since their last six-month checkup. While there is no way to prevent most mouth accidents, we do encourage our patients to protect their smile whenever possible. If you are active or play sports, this should include wearing a custom mouth guard.
To learn more about our comprehensive services in emergency dental care in Marietta, please call Dr. Wayne Suway.
Posted on behalf of Dr. Wayne G. Suway
1820 The Exchange SE, #600
Atlanta, GA 30339
Phone: (770) 953-1752
FAX: (770) 953-6470
Mon - Thu: 8:30 AM – 5:30 PM
Closed for lunch: 12:30 PM - 1:30 PM