Dental Care Specifically Suited for Seniors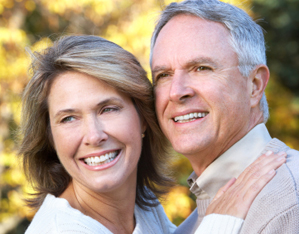 As we get older, our bodies undergo many different changes and our teeth are no exceptions to change. Dental care that is specifically suited for seniors is vitally important for the teeth to last a lifetime. Dr. Wayne Suway has been providing exceptional dental care to senior patients for over 35 years. He understands that older adults face certain issues that can negatively affect their oral health. Denture wearing, certain medications, and health conditions that are more likely to occur later in life can all have a negative impact on the teeth. At the dental practice of Wayne G. Suway, DDS, MAGD, senior patients can expect to find gentle, comprehensive care at each visit with an exceptional knowledge of the complex problems for mature and senior adults.
Decaying teeth are one of the most common issues that seniors face. Dental work done in their earlier years often begins to lose its effectiveness or has passed its length of expectancy. While many common issues do not have to be a natural part of growing older, Dr. Suway offers a range of restorative dental treatments for older adults. Dental implants, crowns and bridges, dentures, and full mouth reconstruction make up a selection of the treatments that are generally needed for seniors. Dr. Suway and his professional dental staff work diligently to provide the most comfortable treatment with the most superior results. Your smile can be preserved for years to come with proper dental care that is specifically suited for seniors.
If you are looking for a qualified, experienced, and caring dentist in Vinings, Buckhead, or the greater Atlanta area, please contact the dental practice of Dr. Wayne Suway. He has treated thousands of patients, and commits to giving each one the most personalized care in order to help them achieve and maintain the best possible health for their teeth and gums. Dr. Suway can help you no matter your age. To learn more about our senior dentistry options contact our practice today.
Posted on behalf of Dr. Wayne G. Suway
1820 The Exchange SE, #600
Atlanta, GA 30339
Phone: (770) 953-1752
FAX: (770) 953-6470
Mon - Thu: 8:30 AM – 5:30 PM
Closed for lunch: 12:30 PM - 1:30 PM