3 Reasons To Choose a Water Flosser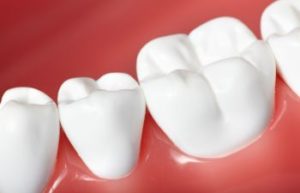 Did you know that up to 35% of your tooth surface is missed if you don't floss your teeth? Flossing is an important part of your dental hygiene routine. It should be done on a daily basis. However, how you floss is up to you. There are many different ways to floss your teeth. While many people rely on traditional floss, others may prefer the more powered method of using a water flosser. In fact, water flossers are quickly gaining popularity.
A water flosser is a handheld device that sprays streams of water in steady pulses. The water, like traditional floss, removes food from between teeth. Water flossers that have earned the ADA Seal of Acceptance have been tested to be safe and effective.
Should you be using a water flosser instead of traditional dental floss? Here are three reasons to make the switch:
You Have Braces
Braces do an excellent job at straightening teeth. However, the brackets, bands and wires can make it difficult to keep your teeth and gums clean during orthodontic treatment. A pressurized water flosser can be a quicker and more effective choice to blast food particles out of these hard-to-reach places.
You Have Tender Gums or Gum Disease
Gum disease affects millions of Americans. It begins when plaque is allowed to accumulate and harden along the gum line. If you have gums that are tender, swollen, red or bleed easily, this is the first stage of gum disease. While you certainly shouldn't avoid flossing at this point, regular dental floss may be uncomfortable. A water flosser is a more comfortable way to keep your teeth and gums clean and healthy. In addition, the gentle stream of water can provide some massage to those irritated gums and help relieve your discomfort.
You Have Dexterity Issues
Flossing requires a certain level of coordination and dexterity. Young children, aging adults and those with special needs may have a hard time threading dental floss through each tooth. In such cases, a water flosser can be ideal.
At Dr. Wayne Suway, we want to help patients use the most effective and comfortable tools for taking care of their smile at home. If using traditional dental floss is too hard or too uncomfortable, consider investing in a water flosser before you skip flossing altogether.
Posted on behalf of Dr. Wayne G. Suway
1820 The Exchange SE, #600
Atlanta, GA 30339
Phone: (770) 953-1752
FAX: (770) 953-6470
Mon - Thu: 8:30 AM – 5:30 PM
Closed for lunch: 12:30 PM - 1:30 PM