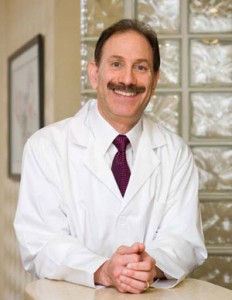 Wayne G. Suway, DDS, MAGD has been helping patients restore their smiles for over twenty five years. He understands that not everyone keeps their permanent teeth permanently, and he is proud to offer options in restorative dentistry for those in need of dental rehabilitation or restoration. Dr. Suway works with all of his patients on an individual basis to create a customized treatment plan in order to replace missing teeth in the best way for each patient. There are options available for those who need dental restoration using cosmetic and restorative techniques.
Dental Crowns & Bridges: Dental crowns and bridges are two restorative options when a damaged tooth has gone beyond the repair that a filling can offer. Crowns are caps that fully cover the visible portion of a tooth that is decayed or cracked. Dental bridges close the gap where teeth are missing in the mouth. An artificial tooth is used to fill the empty space and then fused to adjacent natural teeth, with or without crowns.
Dentures: Dentures can replace missing teeth with a natural appearance that improves the functionality of the mouth. Dentures offer patients a reduced risk of bone loss and support for adjacent teeth. Custom-crafted dentures are designed for the most comfortable and natural fit.
Dental implants provide a permanent replacement option for missing and/or damaged teeth. They improve the functionality of the mouth, and they offer the highest stability and durability for tooth restorations.
With over 25 years of experience in restorative dentistry, Dr. Wayne Suway offers the highest quality to all of his patients. For more information about your restorative dentistry options contact the dental practice of Dr. Wayne Suway today.
Posted on behalf of Dr. Wayne G. Suway
1820 The Exchange SE, #600
Atlanta, GA 30339
Phone: (770) 953-1752
FAX: (770) 953-6470
Mon - Thu: 8:30 AM – 5:30 PM
Closed for lunch: 12:30 PM - 1:30 PM