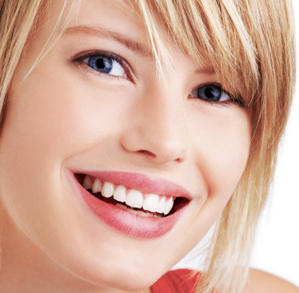 Wayne G. Suway, DDS, MAGD is dedicated to helping all of his dental patients achieve a healthy and beautiful smile. For many, regular dental checkups and proper oral hygiene are enough to keep the smile looking bright and beautiful. For others, though, severe discoloration, gaps between the teeth, misalignment, and chips cause the smile to be less than ideal in appearance. Dr. Suway makes porcelain veneers available to his patients who wish to improve their dental imperfections and achieve a radiant smile.
Porcelain veneers are thin, customized shells crafted of tooth-colored materials designed to cover the front side of the teeth. Veneers are used to disguise any unwanted appearance of the teeth so that they look naturally beautiful and restored. With porcelain veneers, there is little to no alterations of the natural teeth in order for them to be placed and bonded to the front surfaces of the teeth. With proper care, porcelain veneers can last for many years, providing extra strength to the teeth as time passes.
Dr. Wayne Suway has over thirty years of dental experience and offers his knowledge and expertise to all of his patients what are looking to improve the appearance of their teeth. If you are interested in porcelain veneers, contact the office of Dr. Suway for a consultation to determine if porcelain veneers are the right option for you. At your consultation, be sure to be specific about what you wish to achieve through this cosmetic dental procedure so that Dr. Suway can determine if porcelain veneers are your best option or if there is an alternate solution that is better suited for you.
Your smile matters to you; therefore, it matters to Wayne G. Suway, DDS, MAGD. Dr. Suway is committed to providing all of his patients with effective treatment options and beautiful, long-lasting results.
Posted on behalf of Dr. Wayne G. Suway
1820 The Exchange SE, #600
Atlanta, GA 30339
Phone: (770) 953-1752
FAX: (770) 953-6470
Mon - Thu: 8:30 AM – 5:30 PM
Closed for lunch: 12:30 PM - 1:30 PM