Getting Dental Implants After Bone Loss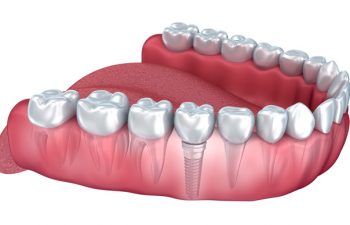 Dental implants are unrivaled when it comes to replacing missing teeth. However, one of the primary prerequisites you'll need for this restorative solution is enough jawbone structure to hold the dental implant in place. When the bone is not dense enough or tall enough, the implant may not retain long-term stability.
Reasons Why Bone Loss Occurs
Patients can lose bone in their jaw from a variety of reasons, but missing teeth is the most common culprit. Without a tooth root, your jaw doesn't get the natural stimulation from chewing that it needs to regenerate and retain its form. Unfortunately, even if you wear traditional dentures (that rest on your gums), you can suffer from bone atrophy over time.
Ways to Qualify for Implant Dentistry Despite Bone Loss
If you have recently been told that dental implants won't be successful for you due to insufficient bone in your jaw, don't count yourself out just yet. Today's advancements in implant dentistry allow more and more patients to take advantage of this remarkable investment. A skilled implant dentist can offer the two following solutions:
#1 Strategic Implant Placement
A skilled and experienced implants dentist will use advanced cone beam 3D imaging to evaluate your jawbone height and density. In doing so, your dentist may find a more strategic area to place your dental implants, perhaps where you jawbone is more dense and strong.
There are also certain types of dental implants that can accommodate those with poor bone structure, including those with a longer implant post, implants that can be inserted at an angle into the jawbone and those that are placed near the zygomatic bone (or the upper jawbone that sits next to the cheekbones, where bone is typically more dense). A qualified dentist understands the options you have beyond traditional dental implants and can determine your candidacy.
#2 Bone Grafting
If the above dental implant options are not for you, then bone grafting may be your next step. Countless patients get bone grafting each year in order to qualify for dental implants. While the procedure does require a certain amount of healing time and may delay the process of getting your dental implants, it is a safe, effective and straight-forward treatment option that can build your jawbone to sufficient height. Grafted bone material is simply added to the jawbone so that a dental implant can be fully surrounded by bone – allowing for the most secure smile possible.
If you are disheartened by the fact that your jawbone condition is keeping you from getting dental implants, let us help. At the office of Dr. Wayne Suway, we work hard to help patients receive long-lasting success with dental implants, despite the height or density of their jawbone.
Posted on behalf of Dr. Wayne G. Suway
1820 The Exchange SE, #600
Atlanta, GA 30339
Phone: (770) 953-1752
FAX: (770) 953-6470
Mon - Thu: 8:30 AM – 5:30 PM
Closed for lunch: 12:30 PM - 1:30 PM