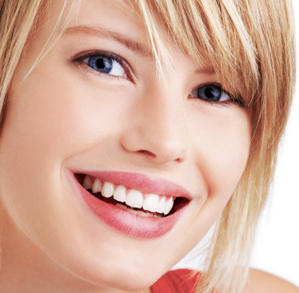 There is a direct relationship between a person's diet and his or her dental health. While many people choose the foods that they eat, or choose not to eat, only thinking of the pant or dress size they want, they should also take into consideration the health of the mouth when making decisions. Foods and beverages contain sugars and acids that can contribute to tooth decay in a very short period of time. Wayne G. Suway, DDS, MAGD wants to help all of his patients make wise, knowledgeable decision about the best foods and drinks to consume and which ones to avoid.
According to the American Dental Association, "Tooth decay is the single most common chronic childhood disease that is entirely preventable." People have the choice as to what foods and beverages they consume; therefore tooth decay is avoidable. Foods that contain high amounts of sugars and acids are highly damaging and corrosive to the enamel of the teeth. The enamel is the substance that protects the teeth from bacteria, diseases, and decay. When it is compromised due to unhealthy eating habits, a person's entire oral health is susceptible to decline. Dr. Wayne Suway understands that a nutritious diet benefits the entire mouth. He can help patients learn to think before they eat and drink. A balanced diet with limited between-meal snacks can benefit a person's entire body.
Wayne G. Suway, DDS, MAGD cares about his patients on a personal level. He has provided quality dental care to patients for over 30 years and he is dedicated to keeping his highest standard in patient comfort. Dr. Suway leads a team of caring professionals who are diligent about addressing all patients' concerns. From dental cleanings and checkups to preventative care to cosmetic and restorative dental services, Dr. Wayne Suway is the name to trust in getting the dental care you need. Call us today to schedule your appointment.
Posted on behalf of Dr. Wayne G. Suway
1820 The Exchange SE, #600
Atlanta, GA 30339
Phone: (770) 953-1752
FAX: (770) 953-6470
Mon - Thu: 8:30 AM – 5:30 PM
Closed for lunch: 12:30 PM - 1:30 PM