Your Mouth and Cold Temps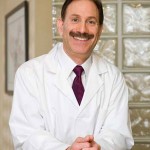 With cold temperatures coming in, it seems that we have a lot to prepare for. Of course we have to make sure sleds are ready in case of a Georgia snow! But we also make sure that we are stocked up on Vitamin C, Kleenex, and hand lotion. Many people forget that their mouths also need a little extra TLC during late Fall and Winter months. Cold weather is often hard on the teeth. In some instances, cold weather brings to attention underlying problems going on in the mouth. This time of year also leaves the lips and mouth at risk for other concerns if they are not first countered with prevention.
If you have ever been in the dentist's chair and felt a sudden sensation that causes you to almost jump out of the chair, then you have experienced what is called a "zing." This zing is a sudden reaction to a sensitive place in your tooth or gum line. With cold temperatures, your teeth are susceptible to feeling this same zing throughout the day. Despite tooth enamel being the hardest substance in the human body, they are not invincible and they are not immune to hot and cold temperatures. Teeth are porous and sensitive in nature as the inside of the teeth are comprised of thousands of nerves and sensitive roots. Teeth are used to hanging out around 98.6 degrees with our normal body temperatures, thus, cold temps can cause the mouth to experience unwanted changes.
If you find that your teeth are overly sensitive during cold months, it could be that you have an underlying sensitivity problem with one or more of your teeth. Recessed gums are the number one cause of extreme sensitivity, and breathing in cold air can affect your sensitive spots just like drinking a cold beverage. There is also the case of people who self-inflict TMJ because they tend to clench their jaws while they are tensing up trying to stay warm. Another issue could be with fillings that do not fit inside the tooth any longer or crowns or bridges that have eroded over time.
If colder temperatures have your mouth overly sensitive, please contact Wayne G. Suway, DDS, MAGD in Vinings. Dr. Suway has been practicing dentistry for more than 30 years, and he is committed to providing patient-centered care to everyone. You do not have to suffer through winter. Call today!
Posted on behalf of Dr. Wayne G. Suway
1820 The Exchange SE, #600
Atlanta, GA 30339
Phone: (770) 953-1752
FAX: (770) 953-6470
Mon - Thu: 8:30 AM – 5:30 PM
Closed for lunch: 12:30 PM - 1:30 PM