Why Remove a Permanent Tooth?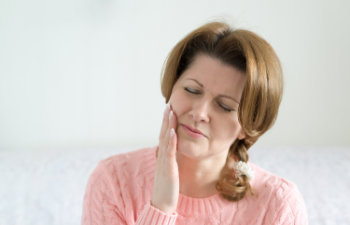 Your teeth are designed to last a lifetime. Unfortunately, even with the best intentions, keeping your natural smile doesn't always happen. At the office of Dr. Wayne Suway, our first priority is helping patients retain their real teeth whenever possible. In fact, we have a full menu of services to repair and restore teeth that are badly damaged. However, there are still situations in which it is necessary to remove or extract a tooth. If a tooth extraction is recommended, you can trust that it is to help you avoid worsening pain or destruction to surrounding bones and tissues.
Top Reasons for Tooth Extractions
When is tooth removal the best option? The following circumstances typically warrant a scheduled tooth extraction from your dentist:
Severe Tooth Decay
Advanced, Untreated Gum Disease
Overcrowding
Tooth Breakage at the Gum Line
Impacted Teeth
Poor Eruption of Wisdom Teeth
Regardless of the reason for your tooth extraction, you can depend on superior, patient-centered care at all times. Not only does our office use state-of-the-art technology, but we also offer a full menu of options in sedation dentistry to keep you comfortable during your procedure. Dr. Suway understands how to carefully extract a tooth in order to preserve as much healthy bone and tissue as possible. Once your procedure is complete, we will explain post-operative instructions to accelerate your recovery and discuss tooth replacement options if necessary.
For your convenience, our Marietta practice offers complete implants dentistry. Dental implants can help you avoid the consequences of missing teeth, including poor aesthetics, shifting teeth and bone loss.
Posted on behalf of Dr. Wayne G. Suway
1820 The Exchange SE, #600
Atlanta, GA 30339
Phone: (770) 953-1752
FAX: (770) 953-6470
Mon - Thu: 8:30 AM – 5:30 PM
Closed for lunch: 12:30 PM - 1:30 PM