White Spots on Your Teeth?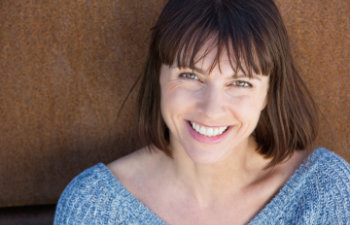 We all want a white, bright smile. But what if your teeth are spotted with white? White spots on your teeth are not the same as yellow dental stains, but they can make you feel just as self-conscious about your smile. These spots of white can be caused by a variety of factors, and some of them are not within your control. Fortunately, regardless of why they've emerged, white spots can be easily treated by a modern dentist.
Why Did I Get White Spots on My Teeth?
There are many reasons why white spots can appear randomly on a tooth or multiple teeth, including the following:
Vitamin deficiency (calcium or other enamel-supporting minerals)
Certain illnesses or medications
Fluorosis (over-exposure to fluoride as a child)
Dental hypoplasia (genetic defect of thin/absent enamel)
Orthodontics
What Can I Do About My White Spots?
Depending on the specific cause and severity of your dental white spots, a cosmetic dentist can recommend one or more of the following treatments:
Don't let white spots on your teeth threaten your smile confidence. Dr. Wayne Suway understands the value of teeth that have a seamless and brilliant white. Get the beautiful, flawless smile you deserve.
Posted on behalf of Dr. Wayne G. Suway
1820 The Exchange SE, #600
Atlanta, GA 30339
Phone: (770) 953-1752
FAX: (770) 953-6470
Mon - Thu: 8:30 AM – 5:30 PM
Closed for lunch: 12:30 PM - 1:30 PM