When Your Toothbrush Is Out of Reach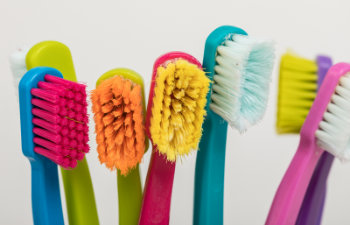 Your toothbrush and toothpaste should always be your first items to reach for when you need to clean your smile or freshen your breath. However, there are times when your toothbrush may not be close by or within reach. Whether you are on a camping trip without your oral hygiene tools or going into a mid-day meeting at work, there are some alternative methods to freshen your mouth if you are in a pinch and without your toothbrush or toothpaste nearby.
Easy Ways to Maintain a Healthy Smile Without Your Toothbrush
At the office of Dr. Wayne Suway, we value the importance of a confident and clean smile at all hours of the day. If you reserve your tooth brushing for your morning or nightly bathroom routine, that doesn't mean there aren't ways to boost a cleaner mouth during the day if you need to. Here are some quick ways to not only combat breath odor but also clean your teeth and ward off decay when you don't have your toothbrush handy:
Baking Soda
You may have seen baking soda as an ingredient in your toothpaste. There's a reason. It has been proven effective and safe for teeth cleaning and can simply be applied with your finger or a wet cloth.
Chewing Gum
Sugar-free gum works wonders for your dental health and is typically readily available. Gum loosens food debris in your mouth, promotes saliva production and neutralizes acids along your pearly whites as you chew.
Herbs
Consider nibbling on mint, rosemary or sage to combat bad breath or conquer lingering tastes. However, don't expect mint to do much else. Mint can freshen breath but won't aid in cleaning your teeth.
Apples and Cheese Snack
Did you know that apples can help scrub away food particles and stains on your teeth while cheese can help neutralize acids and protect your smile from decay? This is a perfect mid-day snack for your dental health.
At the office of Dr. Wayne Suway, we never encourage patients to replace tooth brushing with the above-mentioned tactics for a healthy mouth. However, we do recognize that there are ways to protect your smile confidence, even when you are away from your dental hygiene products. Call our Marietta dental office today to schedule your dental checkup and learn more about how to keep a healthy mouth if you have a busy schedule.
Posted on behalf of Dr. Wayne G. Suway
1820 The Exchange SE, #600
Atlanta, GA 30339
Phone: (770) 953-1752
FAX: (770) 953-6470
Mon - Thu: 8:30 AM – 5:30 PM
Closed for lunch: 12:30 PM - 1:30 PM