What is a Full Mouth Reconstruction?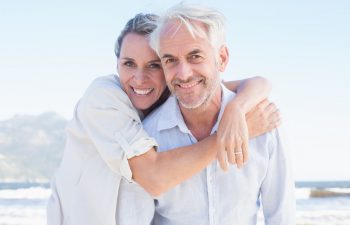 Sometimes your dental care involves more than just repairing a cavity or replacing a missing tooth. A Full Mouth Reconstruction is a systematic approach to restoring all or most of your teeth at the same time. This is a procedure that can involve special treatments in cosmetic dentistry, periodontics, orthodontics or prosthodontics. The goal is to create a balanced, functional and beautiful smile with this multi-faceted smile restoration. If you have teeth that are worn down, stained, chipped, cracked or missing, you may be a candidate for full mouth reconstruction.
A Strategic and Comprehensive Dental Treatment
Full mouth restoration surgery is a complex and comprehensive treatment that requires extensive experience. You can trust Dr. Wayne Suway to deliver the all-inclusive expertise needed for successful mouth reconstruction surgery to patients in Marietta and the surrounding areas. Our mouth reconstruction surgery can correct congenital defects, orthodontic problems as well as reverse years of neglect, abuse or wear. Your full mouth reconstruction may involve one or more of the following:
dental implants
porcelain veneers
gum surgery
inlays/onlays
dental crowns
dental bridges
Other dental concerns that successfully treated with mouth reconstruction surgery are misaligned bites, TMJ disorders and migraine headaches. Dr. Suway can determine which reconstructive services you need most and create a customized mouth reconstruction treatment plan to give you long lasting, healthy and highly aesthetic results. We have helped countless patients regain confidence in their smile with the life-changing results of our mouth reconstruction surgery. Call our Marietta office today to book your consult for a better, healthier and more attractive smile! Regardless of your past dental care habits or how long you've neglected damaged teeth, we can help you now.
Posted on behalf of Dr. Wayne G. Suway
1820 The Exchange SE, #600
Atlanta, GA 30339
Phone: (770) 953-1752
FAX: (770) 953-6470
Mon - Thu: 8:30 AM – 5:30 PM
Closed for lunch: 12:30 PM - 1:30 PM