Ways To Protect Your Oral Health During Cold & Flu Season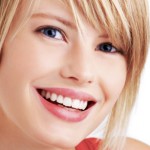 The season of gift giving, family gatherings and holiday parties is upon us. Unfortunately, this is also a time for the dreaded cold and flu virus to rear its ugly head. While getting enough rest and eating a nutritious diet are ways to survive holiday sickness, you can also follow these oral health tips to protect yourself. Remember that if you have dental implants or dentures, you are not exempt from oral health problems or the invasion of oral bacteria.
Stay hydrated!
Dry mouth is more common during the winter. Not only is the air outside colder and drier, but you may not be drinking as much water as you would in the warm weather months. In addition, stuffy noses may cause you to need a nasal decongestant – these medicines tend to dry out your oral cavity. Remember that saliva is one of your best weapons against tooth decay. So do your best to stay hydrated and keep your mouth moisturized!

Stay diligent with your brushing and flossing routine.
Let's face it, whether we are sick or not, the holiday season can make us all feel a little run down. However, no matter how tired or sick you are, don't skip your oral hygiene routine. Your teeth need special care and cleaning during this time.
Stay away from germs
During the holidays, you may have extra houseguests. Family members may be tempted to share eating utensils or drink cups. Do your best to steer clear of sharing – spreading holiday cheer doesn't mean spreading germs!
You'll also need to stay away from your own past germs. Go ahead and give yourself the gift of a new toothbrush if you have recently been sick with a cold or the flu virus. The last thing you want to do is reinfect yourself and end up back in the bed.
For more ways to protect your smile this season, please give call the office of Dr. Wayne Suway in Marietta.
Posted on behalf of Dr. Wayne G. Suway
1820 The Exchange SE, #600
Atlanta, GA 30339
Phone: (770) 953-1752
FAX: (770) 953-6470
Mon - Thu: 8:30 AM – 5:30 PM
Closed for lunch: 12:30 PM - 1:30 PM