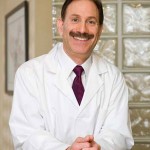 Tooth restorations are methods in which a dentist can replace or restore missing or damaged teeth. Accidents, injuries, and trauma are common causes why people need tooth restorations. However, gum disease, tooth decay, and dental deterioration are also common reasons why many people find themselves needing tooth restorations. Wayne G. Suway, DDS, MAGD is a skilled, highly trained, and experienced dentist that offers the highest standard in restorative dentistry. Whether you are in need of a single restoration or full mouth rehabilitation procedure, Dr. Suway is here in Vinings.
Tooth restorations and dental reconstruction may be necessary if you need extensive dental work. Some examples of the dental techniques and treatments that Dr. Suway offers include:
Fillings – Dental fillings are the most common tooth restorations used worldwide. Cavities and decay are cleaned out from a tooth and are then filled with silver amalgam or tooth colored materials to protect the tooth from further decay.
Bridges – Dental bridges are false teeth used to "bridge the gap" between missing teeth. Bridges are anchored on either side by crowns that hold them securely in place.
Crowns – Dental crowns are "caps" that are placed over damaged or decayed teeth once they have been cleaned and treated. Crowns restore the size, shape, strength, and appearance of the teeth. They are also a necessary element in dental bridges.
Dental Implants – Dental implants are false teeth that are permanently placed inside the jawbone. Their titanium roots are surgically implanted into the bone sockets left by missing teeth. These "roots" are covered with a crown and provide an aesthetically pleasing appearance for a smile restoration.
Dentures – Dentures are false teeth that are removable. These false teeth replace missing teeth with a natural looking appearance and an improved functionality of the teeth.
Root Canals – Root canals are done in order to save infected or decaying teeth so that they do not need to be extracted from the mouth. The nerve and pulp of the teeth are removed, and the empty tooth is filled in order to prevent decay from returning and spreading to the gums and adjacent teeth.
Dr. Wayne G. Suway has been awarded a Mastership of Dentistry by the Academy of General Dentistry – a distinction held by less than 2,500 dentists nationwide. His wealth of knowledge and experience with techniques necessary for tooth restorations make him the dentist to trust in Vinings and the surrounding areas. Contact Dr. Wayne G. Suway and schedule an appointment.
Posted on behalf of Dr. Wayne G. Suway
1820 The Exchange SE, #600
Atlanta, GA 30339
Phone: (770) 953-1752
FAX: (770) 953-6470
Mon - Thu: 8:30 AM – 5:30 PM
Closed for lunch: 12:30 PM - 1:30 PM