The Value of Whiter Teeth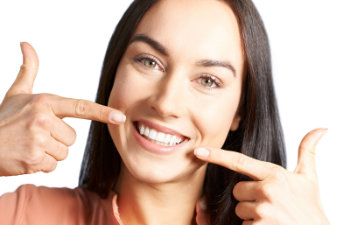 Has your smile become dingy or dull? You are not alone. There are many reasons for a discolored smile, including wine, coffee, smoking or other lifestyle habits. Your smile can also dull as you age or stain after taking certain medications. Fortunately, professional teeth whitening can restore your smile to the dazzling white you deserve.
At the office of Dr. Wayne Suway, we recognize what a profound difference that a simple teeth whitening treatment can make on how you feel about yourself and how others perceive you. In fact, a whiter smile can take years off your appearance. Teeth whitening is one of the simplest and most cost-effective solutions to enhance your smile, which is why it remains the most sought-after procedure in cosmetic dentistry.
Why Choose Teeth Whitening from Your Dentist?
While over-the-counter whitening products may offer small improvements, a professional teeth whitening system is designed to deliver more significant and longer-lasting results. In fact, according to a 2018 study from Oral Health Group, 82.5% of patients reported noticeable improvement following professional whitening compared to 63.8% of consumers who noticed a difference in tooth color from using retail products.
In addition, professional teeth whitening guarantees that your safety and dental health are never compromised. Dr. Suway will monitor your teeth whitening progress and make sure you do not suffer from uncomfortable tooth sensitivity in an effort to improve your smile. For patients with more stubborn or intrinsic tooth staining, porcelain veneers or another cosmetic dental service may render better results.
Discover Opalescence® Teeth Whitening
Our Marietta dental office is pleased to offer Opalescence® — a highly effective prescription whitening treatment that is only available from a dentist. Patients have the convenience of choosing between an in-office whitening procedure, which produces dramatic results in just under an hour, or a take home whitening treatment that uses custom-fit trays and medical-grade gel to comfortably lighten your teeth over a 1-2 week period. Your comfort and convenience is at the hallmark of how we execute dentistry. Therefore, we want our patients to choose a whitening method that works best for their schedule, budget and personal preferences.
Posted on behalf of Dr. Wayne G. Suway
1820 The Exchange SE, #600
Atlanta, GA 30339
Phone: (770) 953-1752
FAX: (770) 953-6470
Mon - Thu: 8:30 AM – 5:30 PM
Closed for lunch: 12:30 PM - 1:30 PM