The Leading Cause of Tooth Loss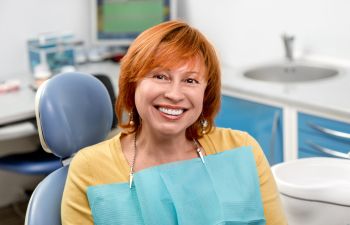 You may assume that teeth fall out due to severe decay or a bad injury, but the leading cause of tooth loss is a condition within gums. The gums are the foundation for your smile. These tissues provide a support system to secure the teeth in place. If the gums get infected or diseased, the compromised tissues can fail to do their job. When left untreated, gum disease can destroy the tissues and bone that support your teeth. Therefore, if you want to keep your pearly whites, it is worth paying attention to your gums as well as your actual teeth.
How Do You Get Gum Disease?
In most cases, gum disease begins with poor oral hygiene. When plaque and bacteria are allowed to accumulate along the gum line and between your teeth, an infection and inflammatory response are created. Gingivitis is the first stage of gum disease. It is recognized by red, puffy or bleeding gums. This is the most easily treatable stage. If gum disease is allowed to progress, the gums begin to pull away from the tooth root and may even destroy the bone that anchors the teeth in place.
According to Dental Economics, the following can increase one's risk for gum disease: heredity, smoking, diabetes, stress, medication, nutrition, poor oral hygiene, faulty dentistry, hormonal variations, immunocompromise, connective tissue diseases, and previous history of active perio disease. If you fall within these categories, you may need to step up your hygiene game or visit your dentist more than twice a year.
What You Need to Know
Gum disease can lead to tooth loss as well as threats to your overall health. In fact advanced periodontal disease has been linked to heart disease, stroke, diabetes and premature birth. But here's the good news – when caught early, gum disease is easily reversible, far before it can cause your teeth to lose stability or fall out. Your responsibility is to see your dentist twice a year and be able to recognize the signs of early gum disease, which include those gingivitis symptoms such as redness and swelling within the gum tissues.
If you suspect your gums are in poor health, make that appointment to see your dentist sooner rather than later. Although Dr. Wayne Suway is known for his talent in restorative dentistry, we prefer to prevent tooth loss altogether if possible. Call today to learn about our periodontal therapies today!
Posted on behalf of Dr. Wayne G. Suway
1820 The Exchange SE, #600
Atlanta, GA 30339
Phone: (770) 953-1752
FAX: (770) 953-6470
Mon - Thu: 8:30 AM – 5:30 PM
Closed for lunch: 12:30 PM - 1:30 PM