The Good and Bad of At Home Whitening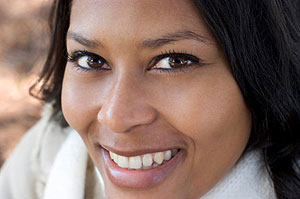 Home whitening kits became popular in the early 1990s. With the popularity of gleaming white smiles gracing the covers of magazines and on the face of stars in Hollywood, people all over America wanted to know how they could achieve a bright smile. At home whitening kits have become safer and, in some cases, more cost effective than they were in the 90s. However, some products on the market are still extremely risky for at home use. Wayne G. Suway, DDS, MAGD is the trusted dental source in Vinings and has been practicing dentistry for over 30 years. He offers patients safe and extremely effective teeth whitening procedures in his office or at home using a prescription whitening treatment customized for each patient.
There are certain serious, negative side effects that can occur when using at home whitening kits. The number one negative consequence from whitening at home is the increased risk of oral infections due to damage that has been done to the gums and other soft oral tissues due to high concentrations of bleach or peroxide. Over concentration of these ingredients can cause erosion of tooth enamel and severe irritation to the gums. Another negative side effect is the internal problems associated with swallowing these chemicals. Damage to the esophagus and lining of the stomach have all been documented from at home whitening usage. Poorly fitted dental trays, or using an improper amount of the whitening solution, can cause accidental ingestion of bleach and peroxide.
At the dental practice of Wayne G. Suway, DDS, MAGD, we are proud to offer patients a highly effective prescription whitening treatment to his patients. He has helped countless patients achieve dramatic results in just a short amount of time. Whether you are interested in an in-office procedure or have an at-home kit customized for you, Dr. Wayne Suway is here to serve you and help you attain the bright smile you have always wanted. Call today.
Posted on behalf of Dr. Wayne G. Suway
1820 The Exchange SE, #600
Atlanta, GA 30339
Phone: (770) 953-1752
FAX: (770) 953-6470
Mon - Thu: 8:30 AM – 5:30 PM
Closed for lunch: 12:30 PM - 1:30 PM