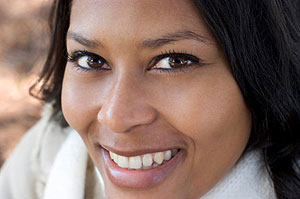 Teeth whitening lightens teeth and removes stains and discoloration from the tooth enamel. Teeth whitening continues to be the most popular cosmetic dental procedure because it can drastically change the appearance of the teeth. Many people who have felt self conscious about their smile because of discoloration and stains desire a brighter smile. A white smile is a sign of youth and beauty, and teeth whitening can help people accomplish the smile they desire.
Wayne G. Suway, DDS, MAGD offers Opalescence in his office as a highly effective teeth whitening treatment. Opalescence is only available by prescription because of its high strength formula. Because Opalescence utilizes a prescription strength whitening gel, patients are able to achieve more dramatic results in a quicker amount of time. This treatment has been given the safety seal of approval by the American Dental Association and has been the leader in whitening for over 20 years. Dr. Suway is able to apply whitening treatments to patients in his office, allowing patients to see results in an hour or less. Repeated visits may be necessary for those with severe teeth staining, but white teeth are attainable through Opalescence.
Dr. Suway also offers at home whitening treatments. Opalescence Take Home Whitening Gels are an advanced take home version of the same prescription whitening system used in the dental office. Dr. Suway is able to create customized bleaching trays by taking an impression of your teeth. Because the bleaching trays will be customized to your teeth, they will allow the prescription gel to whiten your teeth with accuracy.
Call the office of Wayne G. Suway, DDS, MAGD today if you would like to learn more about Opalescence Whitening System.
Posted on behalf of Dr. Wayne G. Suway
1820 The Exchange SE, #600
Atlanta, GA 30339
Phone: (770) 953-1752
FAX: (770) 953-6470
Mon - Thu: 8:30 AM – 5:30 PM
Closed for lunch: 12:30 PM - 1:30 PM