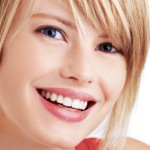 A bright, white smile is desired by many, and for decades, people have gone to extremes to achieve it. Brides-to-be, coffee addicts, and job hunters are all frequent users of teeth whitening products that help them make a good impression. While professional teeth whitening is available at the dentist's office, many people are still choosing to whiten their teeth at home in order to save time and money. However, a great deal of time and money are wasted each year using over the counter products that simply cannot achieve the results that customers desire. Along with not achieving the white smile they want, many people are actually harming their smiles.
Common teeth whitening mistakes can leave you with a damaged smile that is expensive to recover. Avoiding these common teeth whitening mistakes will help to protect your smile and achieve the beautiful smile you desire.
Not seeking dental advice first. Before any type of "at home" treatment is done on your teeth, it is important to seek advice from your dentist. Your dentist will help you determine if your teeth are healthy enough for at home whitening products, and s/he can help you understand what products to use in order to safely whiten your teeth.
Improper use of whitening strips. Teeth whitening strips are among the most commonly used at home whitening tool because they are very convenient. Many people wear them in the car on the way to work, wear them as they get ready for the day, or wear them around the house. While this convenience is appreciated, the most common mistake that users make is keeping the whitening strips on too long. Some mistakenly believe that leaving them on longer will achieve whiter results. And some are stuck in traffic longer than expected or lose track of time; therefore, they leave their strips on too long. Leaving whitening strips on for too long can cause uneven whitening to occur, can weaken the tooth enamel, and can cause extreme tooth sensitivity.
One-size-fits-all trays. At home teeth whitening kits that come with trays that you purchase over the counter will not give users the results they desire. Trays that are not custom fit to your mouth will not evenly whiten the teeth. Not only that, but the whitening gel used is not strong enough to lift stains and severe discoloration.
To achieve a truly bright, white smile safely, contact the practice of Dr. Wayne G. Suway to schedule an appointment. Save time and money by whitening your teeth the correct way from the very start.
Posted on behalf of Dr. Wayne G. Suway
1820 The Exchange SE, #600
Atlanta, GA 30339
Phone: (770) 953-1752
FAX: (770) 953-6470
Mon - Thu: 8:30 AM – 5:30 PM
Closed for lunch: 12:30 PM - 1:30 PM