Removing and Replacing Your Dead Tooth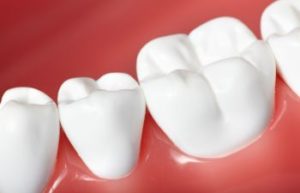 Although it may be hard to believe, your teeth are living structures. While they are hard on the outside, there are nerves inside your teeth (pulp) that control blood flow and require nourishment. Your teeth can be considered another organ in your body!
Just like other living parts of our body, if your teeth don't receive proper nourishment and care, they can die. This often occurs when the inner tooth tissues are severely compromised, either by infection, decay or trauma. Once the vital supply of nutrients and blood is cut off from a tooth, it will die.
An injury or trauma to a tooth causes the most immediate tooth death. This usually involves a sudden event that severs the nerves and blood supply of the tooth. While a knocked out tooth can be saved if prompt and appropriate actions are taken, the living tissues inside your teeth cannot survive very long without being attached to its blood supply.
Another common reason patients face tooth death is infection. A root canal can often save a tooth that is internally compromised with bacteria and infection. However, if the infection is serious enough, it can essentially destroy or "zap" the nerves and blood vessels until they are no longer connected to the tooth.
The two primary symptoms of tooth death are pain and change of tooth color. If you notice these signs, get to a dentist right away. If you are too late in seeking treatment for an avulsed, decayed or infected tooth, you may need an extraction. Remember that once a tooth is removed, it will need to be replaced.
Rest assured that there is a remarkable solution available in restorative dentistry that can replace a single or several missing teeth. Dental implants have the ability to replicate your natural tooth is appearance, function and feel. If you have a dying or dead tooth that needs removal, turn to an implant dentistry expert in Marietta. Dr. Wayne Suway is highly regarded in his field and we can ensure your smile is restored the way you deserve.
Posted on behalf of Dr. Wayne G. Suway
1820 The Exchange SE, #600
Atlanta, GA 30339
Phone: (770) 953-1752
FAX: (770) 953-6470
Mon - Thu: 8:30 AM – 5:30 PM
Closed for lunch: 12:30 PM - 1:30 PM