Professional Teeth Whitening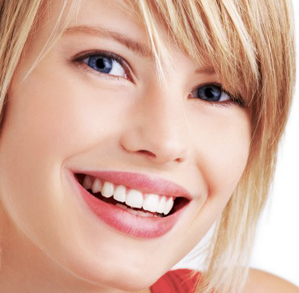 Your smile says more about you than you probably realize. If your smile is attractive, people tend to find you more attractive. Not only that, but a nice-looking smile makes you appear friendly, approachable, and confident – all qualities that others find attractive. A beautiful smile can also help people overlook other qualities such as acne or being overweight. However, a smile that is not attractive can have the opposite effect on how people see you and how you feel about yourself. Whether you are looking for an enhancement to your smile for personal or professional reasons, professional teeth whitening can give you dramatic results in very little time.
Professional teeth whitening is one of the most common cosmetic dental procedures done throughout the world. Factors making it so popular include the procedure being inexpensive and providing almost immediate results.
There are many over-the-counter options available for whitening the teeth. Anything from whitening strips, whitening toothpaste, whitening mouthwash, and even whitening dental floss – all of these claim to help you achieve a brighter, whiter smile. However, none of these can produce the results that can only be achieved through professional teeth whitening. Dentists are trained and allowed to use a highly-concentrated gel formula that lifts discoloration and works very quickly. While some OTC products do work, they often take weeks or months to achieve noticeable results.
Professional teeth whitening is also extremely safe. One of the most common areas of concern and dissatisfaction with at-home whitening is the sensitivity and damage that often occurs to the gums and teeth. Dentists are able to provide necessary precautions to protect the gum tissues and roots of the teeth so that they are not damaged by the whitening product. Dentists also carefully monitor the progress of a teeth whitening procedure so that the product does not stay on the teeth too long of a period. At-home kits require the users to strictly supervise their own teeth whitening, leaving a great deal to chance and often producing unwanted side-effects such as spots on the teeth and/or extreme tooth sensitivity.
Dr. Wayne G. Suway offers professional teeth whitening to quickly lift discoloration and reveal a beautifully radiant smile. Please contact our practice today to schedule an appointment to achieve a smile that you feel confident flashing to the world.
Posted on behalf of Dr. Wayne G. Suway
1820 The Exchange SE, #600
Atlanta, GA 30339
Phone: (770) 953-1752
FAX: (770) 953-6470
Mon - Thu: 8:30 AM – 5:30 PM
Closed for lunch: 12:30 PM - 1:30 PM