How To Prevent Stains on White Fillings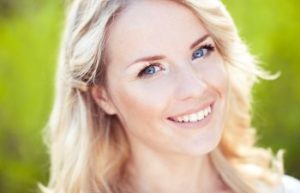 A great advancement in dentistry is anything that improves the health and appearance of a person's smile. One of these advancements was the introduction of white fillings, also referred to as tooth-colored fillings. These fillings allow dentists to treat cavities in a very subtle way so that the teeth are restored, yet no one will notice. White fillings are made up of composite resin so that dentists are able to color match to the natural teeth. These fillings are ideal in that they do not contain mercury, which after many years, many people have had adverse reactions to.
While white filings are a perfect aesthetic choice for your smile, those who choose to use tooth-colored fillings do run the risk that the resin will stain or become discolored over time. Just as with regular teeth, frequent exposure to staining foods or beverages will eventually discolor the white fillings. By taking just a little extra precaution, you can prevent stains on your white fillings so they look attractive for many years.
These steps can help your white fillings stay white, keeping your smile looking bright:
Avoid high consumption of foods and beverages that are well known for their staining agents. Coffee, tea, red wine, blueberries, and even acidic fruits are infamous for leaving stains on the teeth. Of course, you do not have to give these up entirely, but if you do eat or drink a stain-causing substance, rinsing your mouth and brushing your teeth shortly afterward can help prevent stains.
Make your oral health a priority. By purposefully choosing to keep your smile healthy, you are doing a lot to protect the appearance of your smile. Flossing daily and brushing at least twice a day are truly the best actions to prevent stains, discoloration, or any type of dental issue.
If you had white fillings used in the past and they are now starting to show discoloration that you are unhappy about, it may be time to replace your fillings. For those who had cavities filled on the front teeth, any sign of staining is much more apparent. Fillings can be easily replaced by your dentist.
Dr. Wayne Suway has been practicing dentistry for over 30 years. He is pleased to use white fillings as they do not take away from a person's beautiful smile. If you are interested in white fillings, are concerned with stains on your white fillings, or have any other dental concerns, please call our practice today.
Posted on behalf of Dr. Wayne G. Suway
1820 The Exchange SE, #600
Atlanta, GA 30339
Phone: (770) 953-1752
FAX: (770) 953-6470
Mon - Thu: 8:30 AM – 5:30 PM
Closed for lunch: 12:30 PM - 1:30 PM