Post-Op Care For Your Dental Implants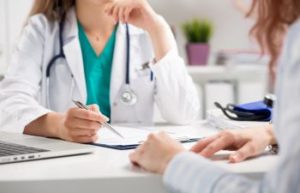 You've just completed your dental implants surgery, which means the titanium post (or posts) have been securely placed within your jawbone. This is just one phase of your dental implant process, as the next one involves healing – perhaps the most important stage of all!
Your implants must properly heal in order for them to fuse to the surrounding jawbone and form a firm foundation for your implant restoration, or the crown, bridge or denture that will be placed on top. The next hours and weeks after your implant surgery are critical to that healing process. You'll want to do everything you can to foster a healthy environment for your implants.
First 24 Hours
On the day of surgery, you should go home with a clear understanding about what to expect. This may include a small amount of bleeding, minimal pain and slight swelling. All of these symptoms should be very manageable. You may be given a prescription pain medication to take, and an ice pack can be used on your face to reduce swelling. Some patients find that placing a wet tea bag on the surgical site is helpful to ease discomfort and stop bleeding. You may also drink some cold liquids in the initial hours after surgery. To expedite proper recovery, follow these rules in the first 24 hours:
NO spitting
NO rinsing
NO use of straws
NO touching the wound
NO smoking!!! (this will be important for several weeks after your surgery)
NO skipping your antibiotic
Dietary and Other Healthy Habits for Healing
Anything that disturbs the surgical site of the implants is a "no go" after your procedure. This includes eating hard or crunchy foods. Start with soft foods such as eggs, yogurt and mashed potatoes. Gradually increase to normal foods as instructed by your implants dentist.
It is critical that you maintain a healthy, balanced diet despite your food restrictions. If you have a hard time determining how to get more protein or other food group with your soft-foods limitations, please don't hesitate to ask. In addition, don't let yourself get hydrated. Beginning with day 1, drink plenty of liquids. Last but not least, your body needs rest to heal itself. Don't overdo it, and allow yourself to take it easy for several days.
Have questions about your post-operative recovery from dental implants? Please ask the office of Dr. Wayne Suway. We don't ever want our patients to question what is normal and what is not. If you suspect signs of infection or you are experiencing significant pain, bleeding or swelling, we want to know about it as soon as possible
Posted on behalf of Dr. Wayne G. Suway
1820 The Exchange SE, #600
Atlanta, GA 30339
Phone: (770) 953-1752
FAX: (770) 953-6470
Mon - Thu: 8:30 AM – 5:30 PM
Closed for lunch: 12:30 PM - 1:30 PM