Periodontal Disease and Pregnancy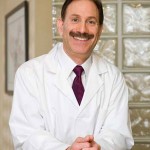 Pregnancy is a time of great expectation for parents of a growing baby – or babies! Pregnancy is also a time of great changes that occur quickly in an expectant mother's body. Growing a baby requires a lot of effort, and the changes that take place during the nine months of pregnancy do more than just grow a baby and expand a woman's waistline. Pregnancy causes huge shifts in blood volume, fat deposits, and hormones. It is the dramatic shift in hormones that put pregnant women at an increased risk for developing periodontal disease. Periodontal disease is the extreme inflammation or infection of the gum tissues, and it can pose life threatening issues to both the mother and her unborn child.
Every mouth is the home to bacteria-laden plaque that develops on the teeth throughout each day. Regular flossing and brushing are the best ways to prevent plaque buildup from occurring, but not everyone is diligent about practicing these habits. When plaque buildup occurs at the gum lines, the gums become swollen and tender, leaving them vulnerable to infection. Pregnancy hormones increase the vulnerability of the gums, putting pregnant women and their growing babies in danger. Women who take proper care of their gums throughout their pregnancies typically do not have an issue with what is referred to as "Pregnancy Gingivitis." However, for women who are prone to gum infections or who do not take proper care of their teeth during pregnancy, they are likely to experience oral health issues leading to periodontal disease.
Research has shown a direct link between periodontal disease and pregnancy concerns such as miscarriage, pre-term labor, and low birthweight babies. The infection that causes periodontal disease easily passes into the blood stream, leaving the growing baby and the mother susceptible to the same infection. Once the bacteria cross the uterus, chemicals called prostaglandins are triggered, and labor is often induced at an inopportune time.
If you are pregnant or are trying to conceive, it is important that your oral health is in prime condition for you and your growing baby. Dr. Wayne G. Suway in Vinings, GA, has over 30 years of dental experience helping patients achieve and maintain optimal oral health. Dr. Suway truly cares about his patients, and he is dedicated to keeping your and your unborn child's best interest in mind.
Posted on behalf of Dr. Wayne G. Suway
1820 The Exchange SE, #600
Atlanta, GA 30339
Phone: (770) 953-1752
FAX: (770) 953-6470
Mon - Thu: 8:30 AM – 5:30 PM
Closed for lunch: 12:30 PM - 1:30 PM