Mouth Injury While Working?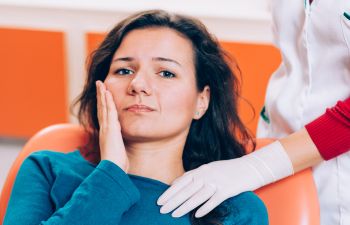 Accidents and injuries do happen, even while you are on the job. Any type of work-related injury deserves quality care and fair compensation. When the injury involves the mouth, however, you'll need a Workers' Compensation Dentist to handle your treatment plan. This should be a skilled dentist who not only understands the workers' compensation process, but also one that is equipped to provide a full realm of care, including emergency, restorative and cosmetic dental treatments. If you live in the Marietta area, Dr. Wayne Suway is qualified to help!
Defining a Workers' Comp Dental Injury
Any trauma that impacts an employee above the neck is likely to involve a dental injury. In the workplace, a dental trauma can occur from a car accident, construction or manufacturing accident, slip and fall or falling object. These are injuries that can damage your teeth, gums or jaw and demand the expertise of a dentist.
Work-related dental injuries don't have to be painful. If the trauma damaged your mouth in a way that compromised your ability to eat, speak or support your facial structure, you may be entitled to workers' compensation. In cases such as these, the goal is to restore the patient back to their pre-injury status. It is important to understand that workers' compensation claims are intended to only cover the clinical are for the work-related injury, which excludes any pre-existing dental concerns of the patient.
The Importance of Finding a Workers' Compensation Dentist
Dental injuries associated with workers' compensation cases can present unique challenges and significant costs. Since these types of workers' compensation are less common, many claims professionals have limited knowledge of dental terminology, coding and billing procedures. Therefore, it is critical that you locate a dentist who understands the workers' comp system, including the appropriate forms and procedures that need to be performed.
If you've suffered a dental injury at your workplace, contact Dr. Wayne Suway to learn more about your potential compensation coverage. For the sake of your claim and your oral health, it is important that you seek treatment as soon as possible after your injury.
Posted on behalf of Dr. Wayne G. Suway
1820 The Exchange SE, #600
Atlanta, GA 30339
Phone: (770) 953-1752
FAX: (770) 953-6470
Mon - Thu: 8:30 AM – 5:30 PM
Closed for lunch: 12:30 PM - 1:30 PM