Medical Marijuana and Oral Health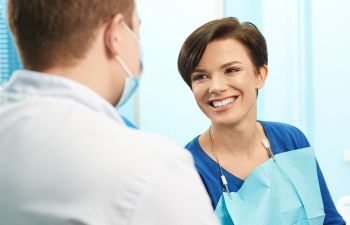 Cannabis, pot, hash and weed are common names for marijuana. While once used only as a recreational drug, the medical and health-related benefits of using cannabis continue to show great promise. In fact, many states (not including Georgia) have legalized cannabis, which has undoubtedly increased the number of marijuana users nationwide. While different forms of cannabis have been used to treat a wide range of conditions, including anxiety, epilepsy in kids, arthritis, sleep problems, migraines and more, it is important to realize the side effects that marijuana may have on both systemic and oral health.
While marijuana can be consumed in various forms (inhalation, oral and topical), the smoking of marijuana seems to produce the most serious and obvious setbacks within dental health. In fact, a study published June of 2016 in the journal JAMA Psychiatry, stated that long-term medical marijuana usage increases risks of developing periodontal disease. Gum disease is a serious oral health condition and the leading cause of tooth loss in the United States.
Other dental disadvantages and oral health risks from smoking marijuana include the following:
Tooth Stains
Oral Cancer
Dry Mouth
Gum Disease
Lowered Immune System
The above setbacks are very consistent with those of smoking cigarettes, as any inhaled vapor or smoke can be harmful to the teeth, gums and delicate oral structures. Whether or not medical marijuana is morally right or proven effective, the proposed benefits must be weighed against the consequences it can produce inside your mouth. At the least, you should let your dentist know of your marijuana usage so that your dental health can be monitored more closely. Keep in mind that keeping your oral health in check can also mean protecting your body health.
To learn more about the impact of medical marijuana on your smile health, please contact Dr. Wayne Suway in Marietta.
Posted on behalf of Dr. Wayne G. Suway
1820 The Exchange SE, #600
Atlanta, GA 30339
Phone: (770) 953-1752
FAX: (770) 953-6470
Mon - Thu: 8:30 AM – 5:30 PM
Closed for lunch: 12:30 PM - 1:30 PM