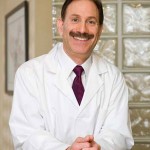 There are commercials all over the TV promoting the benefits of mouthwash. However, if you have never been an avid mouthwash user you may be asking are they worth it and should you start using it? Bottles of mouthwash can be found in a variety of flavors, claiming to fight plaque, prevent tooth decay, freshen your breath, and even whiten your teeth. These are great benefits to your oral health (and perhaps your personal life), but is mouthwash really a necessary component of oral care?
The first thing that must be addressed is that there is no replacement for tooth brushing, flossing, or visiting the dentist on a regular basis. Not even the most powerful mouthwash could benefit the teeth and gums more than flossing, and nothing helps the mouth to stay clean and fresh like brushing the teeth twice a day. However, it is true that there are benefits to using a mouthwash. Keep reading to decide if mouthwash is something you want to add to your oral health care routine.
Mouthwash does, in fact, fight gum disease. Periodontal disease is an extremely dangerous condition that can cause irreversible damage inside the mouth. It can lead to tooth loss, bone degeneration, oral cancer, and even health concerns such as heart disease and diabetes. Using an antibacterial mouthwash that contains alcohol or chlorhexidine can prevent gum disease from developing because it helps to kill damaging bacteria and "wash them away."
Mouthwash prevents and fights cavities. Fluoride is the main ingredient in most mouthwashes, and countless studies have proven that fluoride prevents tooth decay. Fluoride also strengthens tooth enamel, making the teeth much less susceptible to receiving cavities.
Mouthwash can also help to protect a pregnant mother and unborn child during pregnancy. Gum disease has a high occurrence in pregnant women due to large hormonal fluctuations. Bacteria that infect the gums can easily pass into the blood stream and put an unborn baby at risk. Women who have gum disease during pregnancy are at a much higher risk for pre-term labor and low birth weight babies. Using a mouthwash throughout pregnancy puts women at a lower risk for early labor.
Many dentists would not describe mouthwash as a "necessary component to dental health care," but they cannot dispute its benefits. Choosing the correct mouthwash for your mouth is important, and Dr. Wayne G. Suway can help you determine what mouthwash is best for you. Call today!
Dr. Wayne G. Suway has been awarded a Mastership of Dentistry by the Academy of General Dentistry – a distinction held by less than 2,500 dentists nationwide. His wealth of knowledge and experience with techniques necessary for tooth restorations make him the dentist to trust in Vinings and the surrounding areas. Contact Dr. Wayne G. Suway and schedule an appointment.
Posted on behalf of Dr. Wayne G. Suway
1820 The Exchange SE, #600
Atlanta, GA 30339
Phone: (770) 953-1752
FAX: (770) 953-6470
Mon - Thu: 8:30 AM – 5:30 PM
Closed for lunch: 12:30 PM - 1:30 PM