Improve Your Dentures With Mini Dental Implants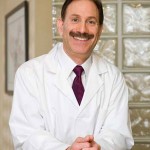 It is quite common for denture wearers to lose their confidence and contentment in their prosthetic teeth over time. Either the high maintenance cleaning and diet restrictions are too burdensome or they begin to slip and feel uncomfortable as underlying bone structure changes shape. Whatever is causing you to be unhappy with your removable dentures, you do have options for a more secure and confident smile.
While you may have dismissed the thought of getting traditional dental implants, perhaps due to the lengthy process, need for a bone graft or hefty expense, there is another alternative in implants dentistry that may appeal to you. Mini dental implants are an ideal way to better secure your dentures and provide improved function and comfort.
Mini dental implants are often considered as the wave of the future in implants dentistry. They are smaller than traditional implants and yet they provide multiple advantages, including the following:
Less expensive
Less invasive
No need for complex flap surgery
No need for bone grafting
Convenient, One-visit procedure
Faster Healing
Not only do mini dental implants carry the above mentioned benefits, but they also provide the same long-term advantages as traditional implants, such as preventing facial collapse due to bone loss as well as allowing denture wearers to eat the foods they enjoy with confidence. Supporting your dentures with a set of mini dental implants can be an easy and affordable solution that significantly improves your quality of life.
To learn if mini dental implants are right for you, please contact Dr. Wayne Suway. He is a leading implants dentist who stays at the forefront of his field.
Posted on behalf of Dr. Wayne G. Suway
1820 The Exchange SE, #600
Atlanta, GA 30339
Phone: (770) 953-1752
FAX: (770) 953-6470
Mon - Thu: 8:30 AM – 5:30 PM
Closed for lunch: 12:30 PM - 1:30 PM