How to Handle a Dental Emergency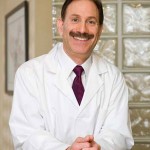 Dental emergencies come in all shapes and forms, but what they do not come in is convenient times. All types of emergencies can take people off guard, but knowing how to handle a dental emergency, before one ever occurs, can allow you to give yourself or a loved one appropriate care and help save a tooth in danger. The American Dental Association recommends that everyone become familiar with dental emergency procedures in case you ever need to deal with one.
The most feared dental emergency is a knocked out tooth. It is extremely important that you seek immediate attention if a tooth is knocked out. If at all possible, find your knocked out tooth! Pick it up and hold it by the crown and rinse the root of the tooth in water if it is dirty. In no manner should you ever scrub it because you can damage the inner tissue fragments of the tooth. If you can, gently place the tooth back in its socket, without forcing it in. otherwise, store the tooth in a cup of milk and seek immediate dental attention.
A broken tooth also needs immediate dental attention. If you break a tooth, rinse the mouth with water and keep the area of broken tooth clean. If there is any pain or swelling, apply a cold compress to your face while on your way to the dentist.
A jaw injury or possible facial fracture needs immediate attention. Your teeth are stabilized and held in position by your jaw bone, so any damage to your jaw needs to be evaluated and treated as soon as possible.
A toothache oftentimes does not seem like a dental emergency, but your dentist wants you to view it as one. A toothache most often indicates that a serious issue or concern is going on within your tooth, gums, or mouth. Do not apply aspirin to the tooth or gum tissues as it can cause further, unwanted damage. Call your dentist for the soonest available appointment.
Dr. Wayne G. Suway has been practicing dentistry for over 30 years, and he understands the urgency of dental emergencies. As with all emergencies, the sooner a dental emergency is addressed, the better chance there is for full restoration. Dental emergencies are often very stressful, painful, and scary situations for people of all ages. Dr. Suway offers his compassion and sensitivity, coupled with his expertise, for all dental emergency situations. Contact Dr. Wayne G. Suway in Vinings if you have any type of dental emergency.
Posted on behalf of Dr. Wayne G. Suway
1820 The Exchange SE, #600
Atlanta, GA 30339
Phone: (770) 953-1752
FAX: (770) 953-6470
Mon - Thu: 8:30 AM – 5:30 PM
Closed for lunch: 12:30 PM - 1:30 PM