How Laser Dentistry Treats Gum Disease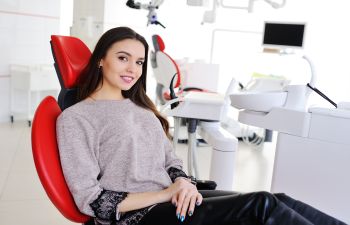 Gum disease is one of the most prevalent and most serious oral health concerns. It involves an infection in the gums that can destroy the underlying bone and surrounding tissues if left untreated. Advanced gum disease can also lead to diabetes, heart disease and premature birth. The good news is that gum disease can be treated and reversed. Like you'd imagine, the earlier gum disease is detected, the more conservative treatment can be.
Treating gum disease involves removing the bacteria that is causing the irritation and infection. If the gum disease has progressed enough to cause the gum tissues to pull away from the tooth roots and form deep pockets, then treatment may also include methods to encourage the gums to reattach to the surface of the tooth roots.
Lasers Have Revolutionized the Way We Treat Gum Disease
If you have early gum disease, a deep cleaning can often restore your periodontal health. However, if your condition is at more of an advanced stage, you may need a more aggressive way to remove the infection and the consequential damaged gum tissues. In the past, this often involved gum surgery, which means a scalpel, excessive bleeding and lengthy recovery.
Thanks to modern dental technology, patients who have advanced gum disease don't necessarily have to endure the cost and discomfort of gum surgery. Laser dentistry allows patients to reverse moderate to advanced gum disease with less invasive techniques, less bleeding and less recovery time. Instead of the blade of a knife, a dental laser uses pulsing energy technology to precisely target and remove the infected tissue while leaving the healthy tissues intact.
Lasers can also be used as an effective and highly preferred method for cleaning gums with mild to intermediate disease. This type of laser allows for a pain-free method of removing and killing bacteria deep between the gums and teeth. It also acts as a sterilization device for gums before or during root canals and other treatments. Through this laser technology, the effects of gum disease can be slowed, if not completely stopped.
Laser dentistry offers remarkable improvements in the way we treat gum disease, both for the patient as well as the dentist. However, recognizing the signs of gum disease is an important first step. Schedule your appointment with Dr. Wayne Suway if you notice the following:
Gums that bleed easily
Gums that feel tender or sore
Gums that appear to leak pus
Pocket formation due to gum recession
Loose teeth
Remember there is a lot at stake when it comes to gum disease. Dr. Suway proudly offers cutting-edge equipment and technology to ensure your treatments are not only effective, but comfortable and convenient as well. Call today to learn more about laser gum cleaning in Marietta.
Posted on behalf of Dr. Wayne G. Suway
1820 The Exchange SE, #600
Atlanta, GA 30339
Phone: (770) 953-1752
FAX: (770) 953-6470
Mon - Thu: 8:30 AM – 5:30 PM
Closed for lunch: 12:30 PM - 1:30 PM