Help! My Front Tooth Was Knocked Out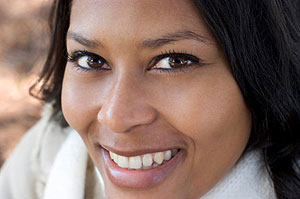 Unless you're a small child, losing a tooth isn't typically a welcome experience. If your tooth loss involves one of the front teeth, it can be especially traumatizing. As dental professionals, we acknowledge the importance of all teeth, as each one plays a role in your ability to chew, speak and maintain proper oral health. We also recognize, however, that the front teeth are especially important, and when they go missing, it often creates panic.
Front teeth can be any of the six teeth that are most visible when you smile. A dentist will classify them as numbers 6 thru 11. Regardless of whether you are missing a back tooth or front tooth, however, it still needs to be replaced. Missing teeth lead to shifting of adjacent teeth and bone loss if dental implants are not used in a timely manner.
It is rarely a challenge to convince patients with missing front teeth to get a replacement. A gap in the front of your smile can pose a serious threat to your appearance and self-confidence! Speaking can also be a challenge, as many words and sounds rely on the tongue pressing against the front teeth. Looking and talking so differently is what makes many patients hurry in for restorative dentistry.
In the majority of cases involving front tooth loss, there is an accidental injury or trauma to blame. It is important to know that your original tooth can sometimes be re-implanted into the socket after it is knocked out. This requires immediate action and special handling instructions, so don't wait to call your dentist.
If your front tooth could not be saved or re-inserted back in its socket, you have a couple of options available to you. Using a dental implant with a crown is the best possible solution for replacing a front tooth. Dental implants are surgically placed into the underlying jawbone. Over time (usually about 3 months) the implant fuses to the bone and creates a strong artificial tooth root. A crown is then custom fabricated to match your lost tooth (in color, size and form) and is placed securely on top of the dental implant or abutment.
Using a dental implant to replace a missing front tooth provides a seamless restoration. It will be durable enough to bite into an apple and beautiful enough that others won't be able to distinguish your real teeth from your fake one. Dentistry has come a long way in recent decades, especially in terms of restorative dentistry. With a skilled implants dentist at your reach, losing a front tooth doesn't have to be traumatizing!
Posted on behalf of Dr. Wayne G. Suway
1820 The Exchange SE, #600
Atlanta, GA 30339
Phone: (770) 953-1752
FAX: (770) 953-6470
Mon - Thu: 8:30 AM – 5:30 PM
Closed for lunch: 12:30 PM - 1:30 PM