Gingivitis: What You Need to Know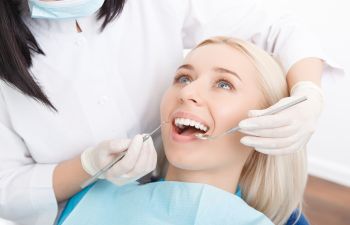 Do your gums bleed when you brush? Have you noticed that your gum tissues are especially puffy or red? Given these symptoms, you might have gingivitis, which is early stage gum disease. While gingivitis is not a serious threat to your oral health, it can quickly progress to a concerning level of disease if not treated in a timely manner. Advanced gum disease is associated with tooth loss as well as stroke, heart disease, premature birth and other serious health conditions!
Understanding the Development of Gingivitis
Gingivitis is primarily caused by the presence of plaque, as reported by Colgate. As you may know, plaque is a clear bacterium that adheres to teeth and gums after you eat and drink. While it continuously forms on teeth throughout the day, daily brushing and flossing removes it, protecting teeth and gums from its effects. However, when plaque is not removed effectively, it irritates the gum tissues, causing inflammation and bleeding.
Consider how the human body responds to injury or trauma. In most cases, the affected area begins to swell, and it may become red and warm to touch. It is not uncommon to also experience discomfort, pain or tenderness in the area. In the context of gingivitis, the "injury" is the invasion of bacteria and plaque along gum line and the body responds accordingly.
When oral care is lacking, it will inevitably play a role in the onset of gingivitis due to the buildup of food debris, plaque and bacteria left on the gums. However, other factors can also increase your risk for gingivitis, including pregnancy, stress, hormonal changes, nutritional deficiencies, smoking, and HIV.
With a greater awareness of gingivitis and its sources, it's important to understand that gingivitis is also reversible. Thus, if you notice early signs of gum disease, here's what you can do:
Step up your oral health by brushing twice each day. Do not forget to floss!
Consider your diet. Do you consume too much sugar or processed foods?
Steer clear from cigarettes and tobacco products. These weaken teeth!
See your dentist!
We're Ready to Serve You!
At the office of Dr. Wayne Suway, you'll find a dedicated dental team ready to come alongside you in the quest for optimal oral health. This includes our diligent attention to your gum health. Early stages of gum disease such as gingivitis can often be successfully treated with a professional dental cleaning. How long has it been since you had a routine dental visit? Are your gums swollen, tender or bleeding when you brush? Call our Marietta dental clinic today.
Posted on behalf of Dr. Wayne G. Suway
1820 The Exchange SE, #600
Atlanta, GA 30339
Phone: (770) 953-1752
FAX: (770) 953-6470
Mon - Thu: 8:30 AM – 5:30 PM
Closed for lunch: 12:30 PM - 1:30 PM